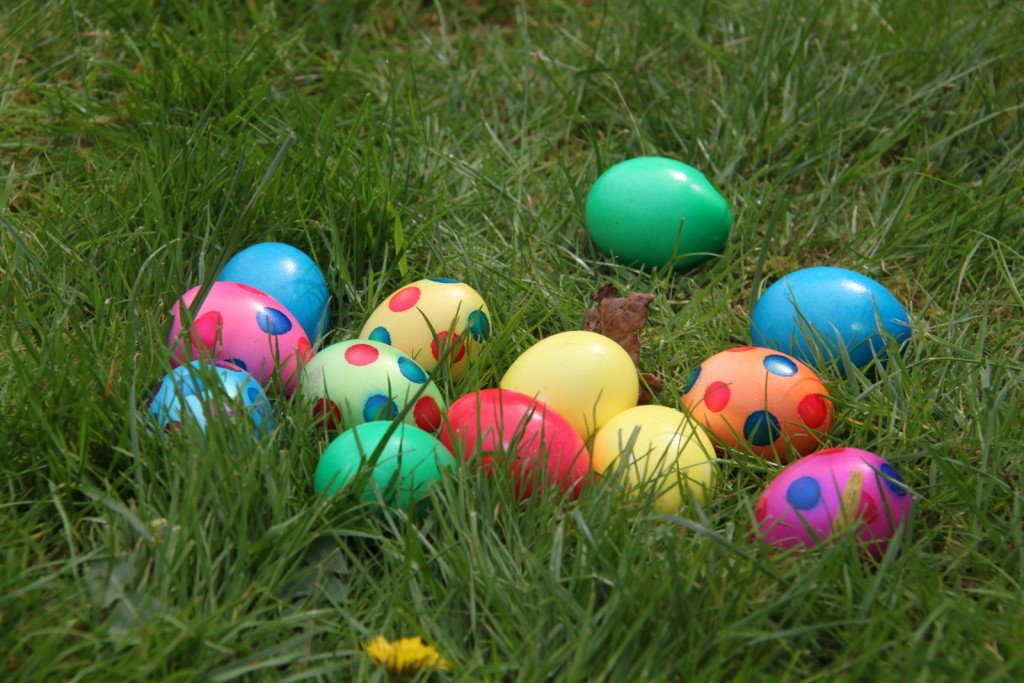 Eggs, Trains, and a Jello Eating Contest — it can only be Eggstravaganza time! The annual spring tradition happens on Saturday, April 15, from 1- 3 p.m. at Butterfield Park here in The Meadows. For those of you that are new to Eggstravaganza, this event is one of the most popular in the neighborhood.
Eggstravaganza 2017 Egg Hunts
The entire day culminates around various Easter Egg Hunts for your kids. Have a little one? Don't worry! The hunts are organized into age groups so that it's fair and you don't have to worry about older kids snatching all the eggs from the younger ones.
New this year is an egg hunt for children 0-10 with special needs. This hunt is designed to be less crowded.
The Egg Hunt Schedule:
Special Needs 1:00 p.m.      South Site
0-2 Years Old – 1:20 p.m.    North Site
3-4 Years Old – 1:40 p.m.    South Site
5-6 Years Old –  2:00 p.m.   North Site
7-8 Years Old –  2:20 p.m.   South Site
9-10 Years Old – 2:40 pm.   North Site
Eggstravaganza 2017 Jello Eating Contest
The older kids won't be left out of the fun either. They can throw their manners aside and stuff their faces in the big Jello eating contest. Parents must fill out a waiver and participants must sign up for the contest.
Jello Contest Age Groups and Times are:
8-10 Years Old   1:45 p.m.
11-14 Years Old  2:15 p.m.
15 & Over           2:45 p.m.
Eggstravaganza is a fun tradition for the whole family. It's an opportunity to see friends and neighbors we don't get to see over the winter. However, Mother Nature is unpredictable so stay tuned to The Meadows Facebook page for any weather and event updates. Don't miss Eggstravaganza 2017, Saturday April 15th from 1-3 p.m. at Butterfield Park. Learn more on Meadowslink.