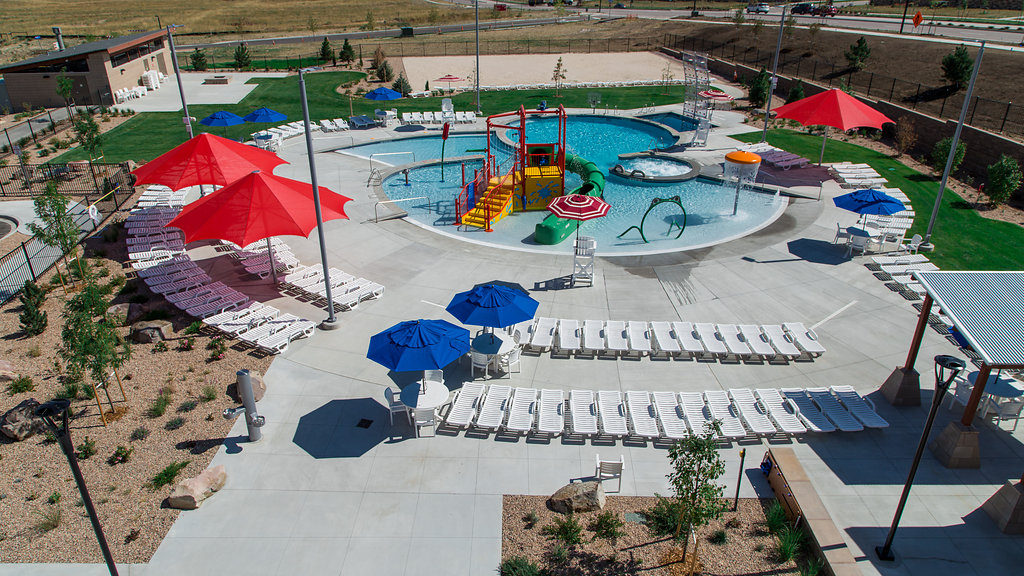 Spend Summer at The Taft House Pools Open May 27!
With perhaps one last gasp of chilly weather this week, we're all clear for summer! (Knock on wood!) In The Meadows, that means pool season is here! This year we'll have two pools open the entire summer; The Grange Pool and The Taft House Pool. If you didn't have a chance to visit The Taft House Pool last summer, here are a few things you should know.
Something for Kids of All Ages
The Taft House offers variety to pool patrons. It's designed for your younger kids with zero entry pools and shorter water depths. The playground in the pool includes a small slide and fun water guns to shoot. The older kids can climb the massive climbing wall and enjoy the thrill of jumping off into the pool, the vortex pool will have them spinning, and the small pool basketball area will keep the competition alive. These pools are all smaller and circular not your typical lap pools. If you want to swim laps, The Grange pools have got you covered.
A Few Key Things To Know
What are the Taft House Pool Hours?
The Taft House Pool Hours are 10 am – 8 pm daily beginning Saturday, May 27.
Can I use my Key Fob for The Taft House?
Yes. Your Key Fob will work at both pools.
What if I don't have a Key Fob?
Don't worry. You can get one. Click here for all the Key Fob information you need.
Can I bring food?
Yes. Just like at The Grange, there's a concession stand, but you can bring your own food to the pool if you choose. However, leave the adult beverages at home, those are not allowed at either pool.
Safety Breaks?
Yes. There are safety breaks at The Taft House pool just like The Grange Pool.
It's going to be another busy summer in The Meadows, enjoy some fun in the sun at The Taft House and The Grange. Both pools offer a great way to get your kids out of the house, exercising, meeting old friends and making new ones this summer. Want more info? Learn more about The Grange and The Taft House pools here.