Castle Rock Development Company is pleased to announce that the Prairie Hawk street widening project will begin this spring, as promised.
Construction is planned to begin the week of May 8th and is scheduled to continue into late-fall. This phased project will impact traffic on Prairie Hawk between Fire Station No. 4 south to The Meadows property boundary. Detours, lane closures and lane realignments should be expected.
We know that traffic delays and detours can be frustrating. We will post all changes- including specific detours, lane realignments, and lane closures- in this location so you can be ahead of the impact.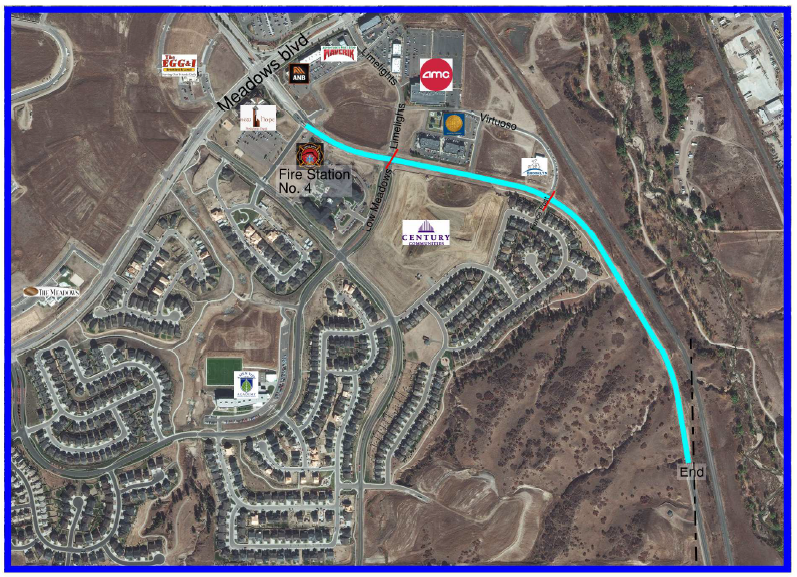 Phase One
This phase will detour northbound traffic at Virtuoso/Fencepost to Limelight/Low Meadow.  Southbound traffic will be active, but slowed as a Construction Zone while the northbound lanes are widened.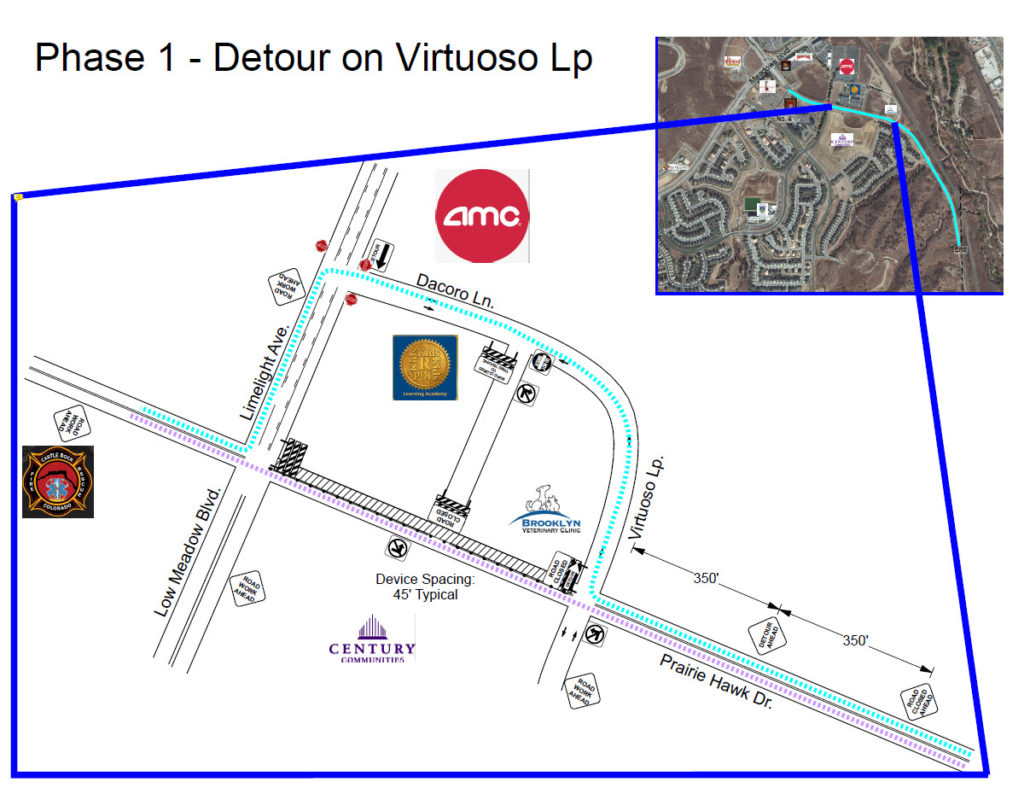 Prairie Hawk Traffic Update-
-Northbound and Southbound lanes between New Hope and Low Meadow/Limelight will be closed beginning 8/1 for approximately 3 weeks. Detours will be in place; Southbound at New Hope to Red Hawk and Northbound at Limelight to Meadows.
-Prairie Hawk between Low Meadow/Limelight and Fencepost will continue to experience lane shifts.
Please contact Malcolm Mulroney at 303-394-5500 with questions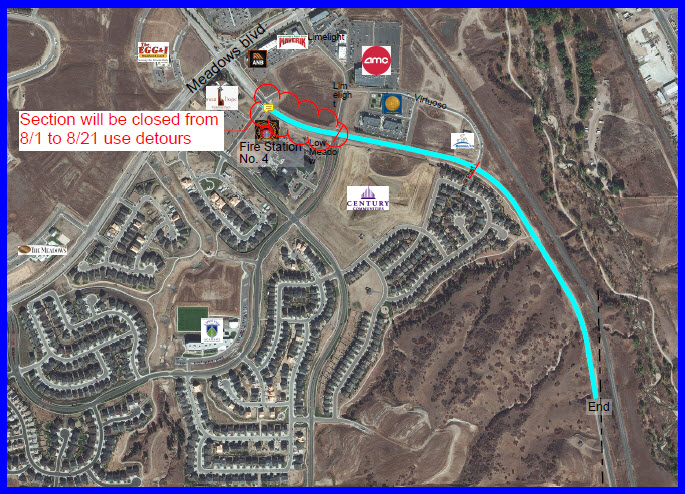 Castle Rock Development Company
303-394-5500