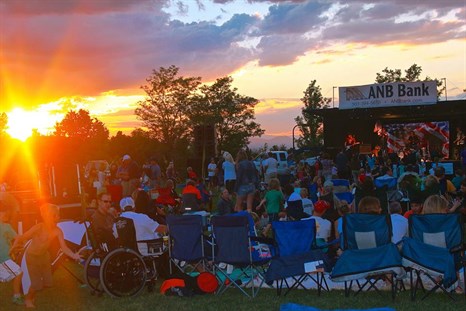 Hot summer nights, good friends and great music. How do you beat that?
You can't.
The Music in The Meadows concert series is back on Wednesdays/Thursdays from 6:30PM to 8:30 PM throughout this summer.  It's one of my favorite things about summer here.  Hundreds of neighbors and friends throughout the community gather at Butterfield Park for great live music.
As a music lover, I can't wait for the mid-week nights where we can pack dinner, a blanket and walk over to Butterfield Park and find our spot on the grass and watch the sunset with some great music.
So, what can we expect this year?
This year's lineup won't let you down. From great cover bands to original artists, country, rock, blues and pop, you can expect a wide variety of bands – guaranteed to have something for everyone.
Music in The Meadows 2016 Lineup:

Wednesday, June 8th 
A fellow top 5 finalist for the Denver-A-List Best Local Band Category, Phat Daddy performs a wide variety of music of Rock, R&B, Hip and cover songs from the 50's, 60's, 70's , 80's and contemporary music
Message in a Bottle

Thursday, June 23 
If you love the Police, then you're in for a treat! A world class Police tribute band, Message in a Bottle, holds true to the original flavor of the Police but adds there energetic stage presence. If you're not a Police fan, you will be when the show is over.
Funkiphino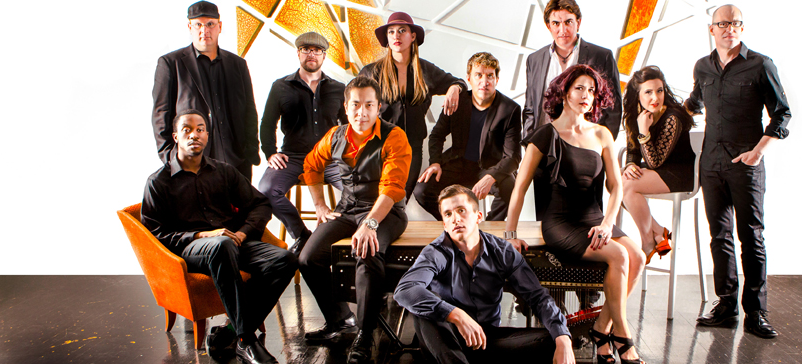 Thursday, July 14th
Bringing more funk than George Clinton, Funkiphino is a 12 member high energy band that will knock your socks off. Explosive horn lines, old school organs and bass that's thumpin, along with their vocal talent, these guys will make you wish you signed up for band class when you we're in school.
Buckstein

Wednesday, July 27th
This band was on a small TV show that you may not of heard of, American Idol! Capturing over 200 million viewers world wide during that time, Buckstein has turned many of those viewers into fans with their selection of country hits from the Top 40 charts and everything in between. They were also voted in the top 5 for the Best Local Band on the Denver A-List. Pretty soon Ryan Seacrest will be asking for their autograph!
If you're following these blog posts, you've probably noticed a theme — community – and of course how much I love living here.  Music in The Meadows is a great example of how The Meadows master planned community brings the community together.  You get more than music at these events: enjoy food, giveaways and games. Visit meadowslink.com to get all of the info you need about Music in The Meadows 2016.