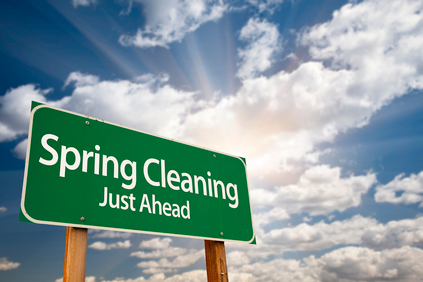 How's your Spring Cleaning? If you are like my family, you've gathered a bunch of old stuff you don't need, you've weeded the garage sale items from the trash and now it's just another pile of stuff. Well now is your chance to declutter your home and get rid of those piles of clutter at the 2016 Spring Cleaning Event at The Grange Saturday, April 30th from 10:00AM – 4:00PM.
Bikes to Medicine — There's a Truck for your Stuff.
Decluttering your home will be easy as 1,2,3 because there will be Waste Management, The Salvation Army, Castle Rock Police Department, XpressShred and Project Recycle trucks  at The Grange to collect your items.
Project Recycle – If you have an old bike or bike parts in your garage, Project Recycle, a local non-profit group, will be collecting your bikes. They will even take new bikes if you want to donate one. The group takes your old bikes refurbishes them and distributes them to less fortunate children in the U.S. and Africa.
Medication – How many of you have old medications? Now's your chance to get rid of them. Bring them to The Grange and the Castle Rock Police Department will be there to accept your old prescription meds.
Paper Shredding — I know I have a lot of old documents just sitting around taking up drawer space. The Grange will be accepting all of your old documents. You can bring three banker's sized boxes full of unwanted papers. NOTE: You must bring your paper in a box in order for it to be shredded. Also, you will not get your box back.
Electronics Recycling — Have an outdated monitor? Broken keyboard? How about an old cell phone? You can bring your old electronics to be recycled properly. However, leave your televisions at home — TV's WON'T BE ACCEPTED at this event.
Household Items – They'll even take old furniture and appliances. The Grange staff asks that you keep size in mind, as this event is first-come, first-serve, and when the trucks are full, they are full. Dumpsters will be set up for general trash and recyclable items as well.
Those are just a few of the items that will be accepted. For a complete list of acceptable and unacceptable items visit the events page on meadowslink.com. If you have more specific questions about items that will be accepted, contact Kent Krause kkrause@meadowslink.com.
The 2016 Spring Cleaning Event at the Grange is just for us Meadows residents, bring your Grange Key Fob or a Driver's license to show your Meadows address to participate.
The best part — You can declutter your home for FREE! There is no charge for this event. I cannot wait to declutter my home and finish my Spring Cleaning. Load up your stuff and head to The Grange Saturday,  April 30th from 10am-4pm and declutter your home.