3 Affordable Kitchen Updates that Make an Impact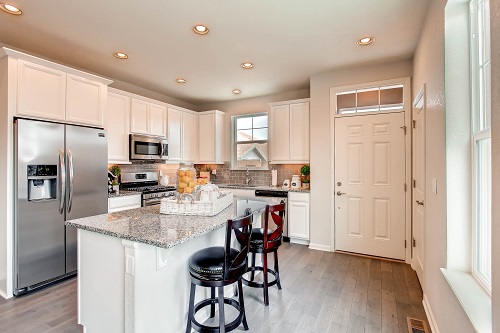 What's the most popular room in your home? It's the kitchen. At least in my home, that's where my family eats, where family meetings happen, and where my boys do their homework. The kitchen is the centerpiece of your home and can always use an update here or there. However, before you start tearing out your cabinets, here are a few small kitchen updates that you can do that will make a big impression, add value, and won't cost a fortune.
Change Out Your Hardware
Changing out your cabinet hardware is probably one of the most common updates that you can make to your kitchen cabinets. It's amazing how a new knob or handle can make such an impressive change to your cabinets. It's inexpensive and easy to install.
Paint an Accent Wall
If you're looking to add a little color to your kitchen, rather than painting your cabinets, try painting an accent wall. It's quick and easy, and your accent wall will add a pop to your kitchen. When choosing a color, you'll want to make sure that it provides plenty of contrast to your existing color and cabinets.
Try New Lighting
If your lighting looks a little dated, try updating your it with a pendant light. This quick switch can change the entire dynamic of your kitchen.
If you're thinking about selling your home or if you're looking for an easy DIY project to knock off your list this summer, these quick, relatively inexpensive kitchen updates can bring a fresh new look to your kitchen, add value and impress potential buyers. Learn more about these ideas and others here.