Coat Drive For Coats For Colorado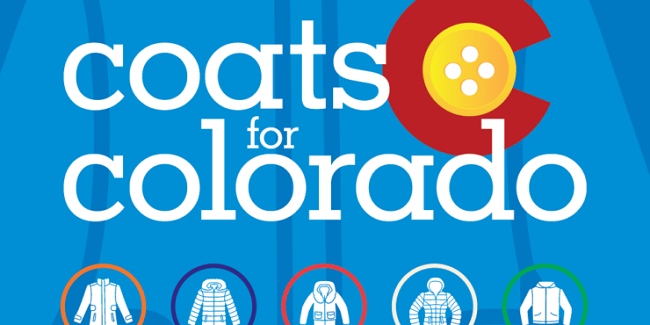 Donate A Coat Today!
The cold weather and light dusting of snow we had earlier this week is only a reminder that it's that time of year to bundle up. As you're doing your annual winter clothes fitting between yourself and your kids, think about what to do with your coats that you don't want or no longer fit. The Meadows is hosting a coat drive for Coats For Colorado, happening now at The Grange and The Taft House.
Help Someone Stay Warm this Winter
Did you know that one of out every six children in the United States is in need of a warm coat? So, if you do find yourself with an extra jacket, there are plenty of people who could use one this winter to stay warm. Coats for men, women, and children are needed in all sizes. Just drop your unwanted coats off at The Grange or The Taft House and with help from Dependable Cleaners and 9News they will be cleaned and distributed to those who need them most.
About Coats For Colorado
Coats for Colorado was founded by Dependable Cleaners and Shirt Laundry Company in 1982. They expanded their partnership with 9News and together they have provided over 2,000,000 coats for those in need. Last year alone Coats for Colorado collected over 100,000 coats for the Denver Metro Area. Learn more here
Coat Drive Drop off Hours
You can drop off your coats anytime during The Grange and Taft House business hours.
The Grange Hours:
Monday – Thursday 9:00 am – 5:00 pm
Friday 9:00 am – 4:00 pm
Saturday 10:00 am – 2:00 pm
Sunday Closed
Taft House Hours:
Monday – Friday 8:30 am – 5:00 pm
Saturdays and Sundays – Closed
The coat drive is happening now through November 30. Help make this winter warmer. Donate your unwanted coats today.