Where is Castle Rock Colorado?
I'm originally from the East Coast and most of my family still lives there, so when I was relocating to Colorado I got asked where is Castle Rock, CO? I get asked all of the time where is Castle Rock? Why do you live there? If you read this blog regularly, you may already live here, and know how great it is to be a member of The Meadows and Castle Rock community. But for those of you thinking about relocating to Colorado, I think you should seriously consider  moving to The Meadows in Castle Rock, CO. It's the small town that's close to it all.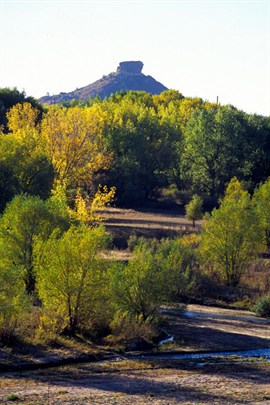 Let me give a little history about why I am biased about moving to Colorado and living at the Meadows master planned community in Castle Rock. I grew up in a small town in Maine. I met my wife in a small town in the mountains of Colorado (Gunnison). If you couldn't guess, I love small town living. She grew up in Highlands Ranch (a much bigger town to the North) and has an extremely close family. After getting married we followed a job south to Colorado Springs and lived there for eight years. After weekly gatherings and driving the I-25 corridor for years, we would drive through Castle Rock, CO and it reminded of where we fell in love. We loved the western makeup and small town feel of downtown Castle Rock, CO. Plus, it being 20 minutes from family gave us the "close, but not too close"feeling.
Commuting from Castle Rock, CO
When we first moved here, I was still working in Colorado Springs. I thought okay, it'll be a bit of a drive, but I can do it until I find another gig.  Turns out, it was not all that bad. Traffic was light, and it did not take long to get to and from work. The view of Pikes Peak was incredible. On the flip-side, I moved to a job in the Denver Tech Center and that drive was even better. I'll admit there's a bit more traffic and at times the rush hour was difficult but if it was an off time, I made it in 15 minutes.
The Heart of Douglas County
Castle Rock is in the heart of Douglas County, CO. It is a huge county, and Castle Rock is where it all happens. Douglas County also happens to be one of the best school districts in Colorado and it's a great place for business and an active lifestyle.
If you are relocating to Colorado, take a look at Castle Rock and The Meadows. It is the small town that has a bit of everything and is close enough (to my in-laws and other fun), yet away from everything.  But you don't have to take it just from me, read some of our Colorado home buyer stories and see why living in Castle, Rock CO at The Meadows could be the right decision for you too.