7 Fall Landscaping Tips to Knockout Now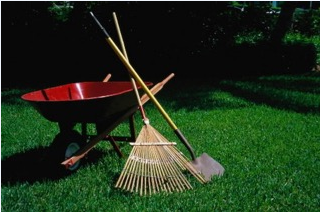 As the colors change and the slight chill hits the air, we can all tell that fall has finally hit in the neighborhood. That means it's time to prep for winter and get our fall landscaping done before mother nature has a change of heart with this nice weather we've been enjoying. Doing a little work this fall will make for a greener spring. Here are a few fall maintenance tips from the Town of Castle Rock.
Keep Watering
Since days are getting cooler, it's okay to cut back on the number of days you water. However, you still want to water deeply to encourage healthy roots – especially for plants.
Aerate
Aerating is a fall tradition in Colorado. When you aerate your lawn, it loosens the soil and relieves compaction so that valuable nutrients and air to get to the roots.
Fertilize
Experts recommend using a slow-release, low phosphorous fertilizer in the fall. If you don't want fertilizer, organic compost is actually better for beds and aerated yards.
Replenish Mulch
Give your trees and shrubs and perennials a fresh bed of mulch for the winter. It will help protect them from unpredictable temperatures, secure moisture, and help control weeds.
Plant Now
Believe it or not, fall is the best time to plant trees and shrubs. Soils are warm, and roots have time to adjust.
Wrap Small Trees
If you planted young trees over the summer, you'll want to wrap the trunks to protect them from the snow and ice buildup.
Drain Your Sprinklers
Before the first hard freeze, you'll want to winterize your sprinkler system to avoid any freezing pipes. If you don't, you could have a costly surprise in the spring.
As we move through October, it's time to begin thinking about this annual chore. For more information about water conservation in The Meadows and Castle Rock, visit conserve.com. You'll find many helpful tips to save on water and still maintain a great looking yard.