Don't Miss The 2023 Castle Rock Artfest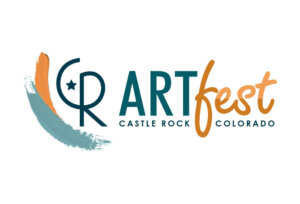 If you've lived here in The Meadows for any period of time than you know the events throughout The Meadows and Castle Rock are amazing and bring the entire community together. Seriously, if you're new, there's always something happening. Here's another great one to put on your September calendars. The 2023 Castle Rock Artfest is one of the premier art festivals in Colorado. This year's festival is on Saturday, September 9th, and Sunday, September 10th.
Photography, Sculptures, Paintings and More
Spend the beautiful weekend downtown, viewing some of the finest art from 110 artists from Colorado and around the country. Artfest will be held along Perry Street and throughout Festival Park. You'll see amazing sculptures, photography, paintings, jewelry, and much more. Walk in each tent, get to know the artists, and understand their inspiration. Check out the participating artists and get a preview of their work here.
Live Music and Food Trucks
Take a break from exploring the artists' tents and check out the live music all weekend at Festival Park. Some of the best area bands will hit the stage, beginning at 9 a.m. on Saturday. You can satisfy any food cravings by visiting the best food trucks in town. See the live music lineup here. There's even something special for the kids. Take your kids to the Kid's Imagination Zone, where they can let their creative minds run free with fun activities throughout the weekend.
Meet your neighbors and make new friends while spending the weekend in downtown Castle Rock. Plan to visit Castle Rock Artfest on Saturday and Sunday, September 9 and 10. The event begins at nine on Saturday and ten on Sunday. Get all the information you need about parking, trolley rides, and more here.
Photo Credit: Castle Rock Chamber of Commerce