Fast Track Your Letters to Santa at The Grange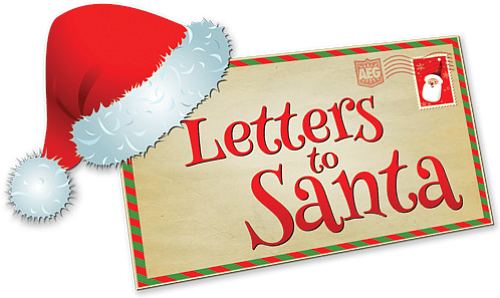 Typically we love seeing Santa at The Grange, but like everything else in 2020, things are a bit different this year. To make sure that Santa stays healthy for his big night, he won't be visiting The Meadows this year. However, he has made a special arrangement with the staff and has left a special mailbox for kids to drop their letters to Santa. 
Get Your Letter Ready 
Between now and December 14, have your kids write their letters and bring them to The Grange, where you'll see a specially marked mailbox that's just for Santa. His elves will pick up the letters and bring them to Santa to read. 
Santa Will Write Back 
Make sure to get your letters in Santa's mailbox by December 14 so that he has time to write back. So it's super important to include your home mailing address with your letter. 
Before he makes his list and checks it twice, make sure that he knows what's on your wish list this year. 
We all miss seeing the big man in person, but he's creative and has found a way to stay connected with your kids. Hurry and drop your letters off at The Grange and show your love for Santa. Do it by December 14 to get a letter back. Make this season bright with Letters to Santa. Just look for the special mailbox outside of The Grange. Learn more here.