The 2019 Spring Cleaning Event at The Grange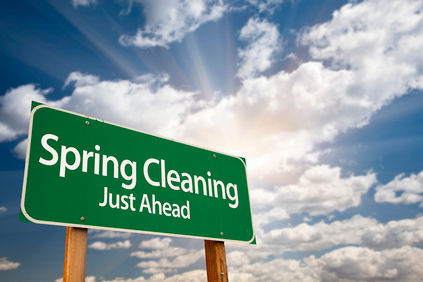 Spring Cleaning Made Easy
It's time to open up the windows, grab the mops and declutter. It's spring season! While you're busy scrubbing, you can think of all the benefits to spring cleaning. After the floors are shining and the dust is gone, there's always one question that remains, what to do with all of that remaining junk once you finish your spring cleaning? Well now is your chance to declutter your home and get rid of those piles of clutter at the 2019 Spring Cleaning Event at The Grange Saturday, May 11th from 10:00AM – 4:00PM.
Bring Your Junk To The Grange Parking Lot
If you're a resident of The Meadows, bring your unwanted items to The Grange parking lot on Saturday, May 11 between 10 a.m. and 4 p.m for the 2019 Spring Cleaning Event. There you will find multiple organizations ready to take your spring cleaning leftovers.
What can you drop off?
Paper Shredding – If you have unwanted paper documents that you want shredded, drop them off to the mobile shredding truck. You can fill up to three banker's sized boxes to be shredded.
Electronic Recycling – Have an old computer, printer, or a pile of old cell phones? You can bring them by to be recycled. Note: this station can't accept T.V.s or appliances.
Project Recycle Bike Drive – Bring your old bikes for a great cause. Project Recycle is a local non-profit organization that gives used bikes to underprivileged families.
Trash – If you have any trash that's accumulated, bring it by as there will be several large garbage containers available.
Recycling – Recycling containers will also be onsite for general household recyclables. If you have boxes, you must break them down and flatten them before tossing them in the recycling bin.
Medication Drop-Off Site – Thanks to the Castle Rock Police Department, you can safely dispose of prescription medications, over the counter drugs, ointments, and any pet medications. Place your medications in a plastic baggie, properly label them and drop them by the CRPD booth. They cannot accept liquids, radioactive medication, needles, aerosol cans, thermometers, or illegal drugs.
NEW FOR 2019
Unfortunately, if you have items that you would like to donate, you will NOT be able to drop off those items this year. This is because the donation trucks and companies have stopped offering services for special events like this. However, since you're already out, you can visit the nearby Goodwill store that will gladly take your items.
Also, this event has been so popular, The Meadows is limiting car loads to just one load for Meadows Residents only.
DO NOT LOAD THESE ITEMS
Before you load up everything, please take note that certain items will not be accepted. Old televisions, hazardous waste of any kind, soil, sod, rocks, uncut or untied branches, bricks, concrete, auto parts, liquid waste, fire extinguishers, propane tanks, paint, stains, insecticides, tires, and car batteries.
Visit meadowslink.com for a complete list of items that won't be accepted.
Complete your spring cleaning with one stop at The 2019 Spring Cleaning Event. Bring your key fob and driver's license with your Meadows address to The Grange on Saturday, May 11 from 10 a.m. to 4 p.m. Learn more at here.