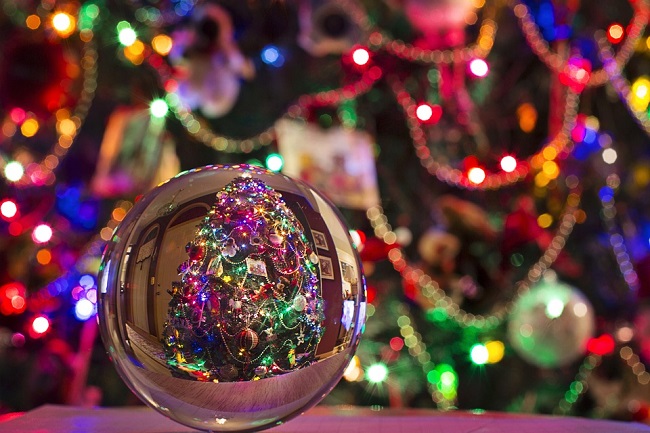 The star on the rock is shining bright! The lights are beginning to shine in the neighborhood. It's the holidays, and in The Meadows, we celebrate in style. A lot is happening over the next few weeks to celebrate the season. I thought I'd give you a quick rundown of all the holiday events happening right here in our neighborhood.
Holiday In The Meadows – Saturday, December 2
Celebrate the season with Santa and Mrs. Claus all day at The Grange. This annual holiday party at The Grange takes place on Saturday, December 2 from 10 a.m. – 3 p.m. Bring the family and get a free picture with Santa and Mrs. Claus. Enjoy warm hot chocolate, Christmas carols, holiday treats, get a sneak a peek at Santa's Reindeer and more. It's the perfect way to get into the holiday spirit. Learn more here.
The Nutcracker – Sunday, December 3
A holiday classic returns to The Meadows on December 3rd from 4:00 – 5:00 p.m. at The Rock Church. Take the family to enjoy scenes from The Nutcracker performed by the Alanna Academy of Dance. The for this holiday event cost is $5 per person for Meadows residents and $8 for non-residents. Learn more here.
Holiday Wine Soiree – Friday, December 8
Take a night and enjoy a fun night out with friends and wine. The Holiday Wine Soiree at The Grange is one of the favorite holiday events among adults in the community. This year's Soiree is on December 8th from 6:30 – 8:30 p.m. However you have to pre-register by December 1! Space is limited so register ASAP. To get in you just have to bring at least a 750ml bottle of red or chilled white valued at $10 or more to share. Learn more about this fun night here.
Winter Night Lights Drive – Thursday, December 14
The Holiday Night Lights Drive is perhaps the busiest nights on the streets of The Meadows. My wife and I love loading up the car (even my sixteen year old son likes this event) and driving through the neighborhood to check out the light displays. Last year there were some fantastic displays. This year's drive will be on December 14th from 5:30 – 8:30 p.m. Stop by The Grange to grab some hot chocolate and cookies. On top of a good time, there's a little neighborly competition! If you think you have the best holiday lights, register your home for the Winter Night Lights Competition. First, second and third place winners will be decided by the Winger Night Lights Committee and will receive prizes. To learn more and register your home for the contest click here.
The holidays are full of fun in the neighborhood. As always, check out The Meadows Facebook Page for holiday events, updates and pictures.