Winter Night Lights Drive 2019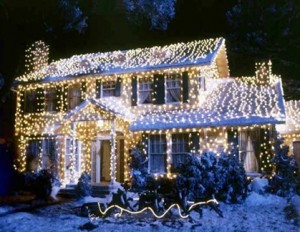 'Tis The Season of Lights
I've seen a few houses in the neighborhood that have a jump on their holiday light displays, which means it's the season of lights and The Meadows residents never let us down. Soon it will be time for the annual Winter Night Lights Drive! My family has made it a tradition to load up the car with some hot chocolate and holiday music and drive around the neighborhood to gawk at the beautiful Christmas light displays. Let me tell you The Meadows residents never disappoint — we definitely have our share of Clark Griswold's. In fact, each year, at least, one of my boys asks, "Can we do that next year to our house?"
How to Experience The Neighborhood Lights
If you're new to The Meadows, here's the low down on this wonderful tradition. The holidays are a fantastic time in The Meadows and Castle Rock, and each year you can join the celebration at The Grange and throughout the neighborhood. This year, The Winter Night Lights Drive will be on Thursday, December 19. Stop by The Grange from 5:30 p.m.- 8:00 p.m. to pick up a map of participating homes and enjoy some cookies, hot chocolate and hop on The Town Trolley to take a trip to see the winning light display.
Do You Think You Have The Best Display at Winter Nights Lights Drive
Of course, when it comes to holiday light displays there's a little competitive spirit inside all of us. If you think your home has the best display, enter your home in the Winter Night Lights Drive Contest, and you could win a cash prize. Prizes for 1st, 2nd, and 3rd place will be awarded. Winning homes will also be featured on The Meadows Facebook Page.
Register your home by December 13th and make sure every bulb is twinkling for judging on the evenings of December 16-17. Register your home here.
Don't miss this wonderful Meadows tradition. Load up the car and take in the lights! If you'd like to join others in viewing the winners of the contest, you can take the trolley to the winning display. It will be running from The Grange regularly throughout the night. You can learn more about the Meadows Winter Night Lights Drive here. Don't miss out on one of the most festive nights of the season in The Meadows.festive nights of the season in The Meadows.