Bring in The New Year with the Whole Family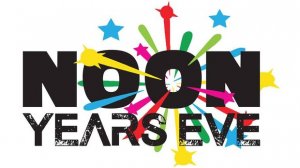 Start your New Year's celebration early at The Grange with the whole family at the giant Noon Year's Eve party. The fun begins at 11 on Saturday, December 31. It's the perfect pre-party for your nighttime New Year's resolution. 
Music, Food and More 
Bring the whole family for a fun-filled few hours of dancing, music, food, and more. Dance the afternoon away with music from a live DJ ready to rock the party while enjoying some yummy snacks and drinks. Have the whole family dress their best for photo ops and exclusive shots in a photo booth. 
Bring in 2023 with a Bang 
Before you ring in the official New Year, let the kids who can't stay up so late have fun at The Noon Year's Eve party at The Grange. Bring your friends and family for a great afternoon, saying goodbye to 2022 and hello to 2023. 
If you're a Meadows resident and want to begin your New Year's Eve party a little early, look no further than the Noon Year's Eve Party from 11- 1 on Saturday, December 31, at The Grange. Tickets are $10/per person. Learn more about how your family can celebrate the new year in style here.