The 2023 Great Grange Book Exchange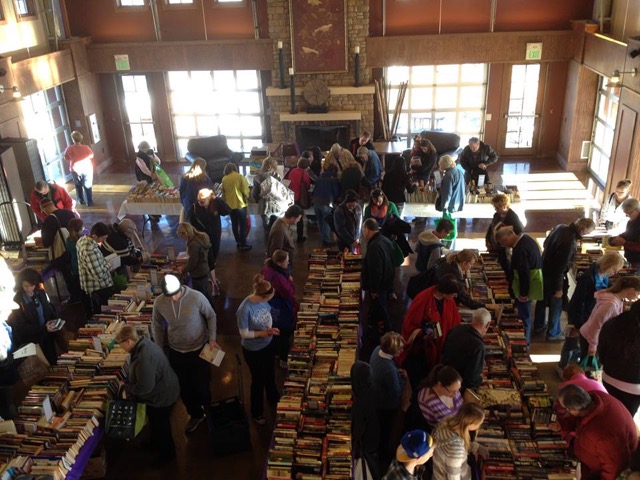 We all have books and movies we've read or watched once, and since then, they've acted as the perfect dust collector. Perhaps you have movies that you might have received but are still in the package, or you've stopped watching DVDs because you subscribe to one of the many streaming services. (I'm guilty) If so, you're lucky because it is time again for The Great Grange DVD and Book Exchange. This year's Book Exchange is on Saturday, January 14, from 9 AM to 1 PM at The Grange.
How The DVD & Book Exchange Works:
If you have a stack of books and/or DVDs you don't want anymore, just put them in boxes you don't want to keep and bring them to The Grange. There are several drop-off dates and times when you can bring your boxes of books and DVDs.
Drop off Dates:
Monday – Thursday, January 9 – 12 from 9 AM – 5 PM
Please drop off all of your books during this time. The staff will not accept books on the day of the event.
Unaccepted Items:
There are a few items that we cannot accept. We cannot accept these items if you have old textbooks, encyclopedias, VHS tapes, or outdated how-to books.
The Exchange at The Grange
After you've dropped off your boxes of books and DVDs, you've probably got some shelf space. Come to The Grange on Saturday, January 14, from 9 AM to 1 PM for the big event. Come early because this event is first-come, first-served with no limit to the number of books you can take, and we've got many readers here in The Meadows. 
You'll see the line forming before 9 am. You don't have to donate to participate. Make it easier on yourself by bringing a bag or a box to lug home your new books!
Start 2023 by refreshing your bookshelves with some new reading material! Don't miss The Great Grange DVD & Book Exchange here in The Meadows. Visit meadowslink.com for more information.