Holiday in The Meadows 2022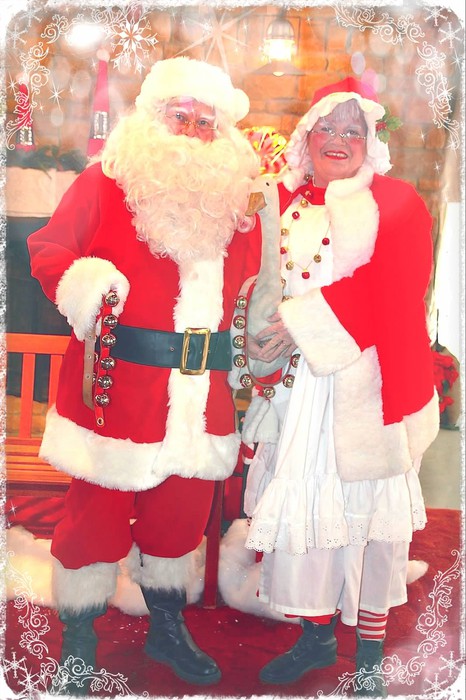 I know Halloween was just a week ago, but the holiday season has begun if you go to any store or turn on the TV. In a couple of weeks, the famous Castle Rock Star will be lit and shining over the town, and we'll all be celebrating. In The Meadows, the holidays are a special time; everyone steps up the decorating, and plenty of events are happening to keep the season's spirit alive. One special occasion, in particular, will have you and your kids full of holiday cheer. Come to see Santa and Mrs. Claus at The Grange during the annual Holiday in The Meadows celebration on Saturday, December 3, from 8 am – 1 pm.
Get a Picture with Santa
Santa and Mrs. Claus will make an appearance so your kids can get an extraordinary chance to tell the big man their Christmas wishes. Plus, a photographer will be on-site taking free family pictures with Santa and Mrs. Claus so that you can save the holiday memory.
Of course, seeing Santa is the highlight for any child. Still, while you're there, you can also enjoy singing holiday favorites with carolers, tasty holiday treats, coffee, hot cocoa, and plenty of fun crafts.
Holiday in The Meadows is a Busy Event!
Holiday in The Meadows is one of the most popular events in the neighborhood, and parking can be a bit tight at The Grange. If you can't find a spot at The Grange, don't let that ruin your holiday spirit. There's plenty of parking at Paintbrush Park, where you can hitch a free ride to The Grange on the town trolley! The trolley will be running continuously throughout the event until 1 pm. 
Don't miss Holiday in The Meadows. Visit Santa, Mrs. Claus, and all of your neighbors. It will be a wonderful time on Saturday, December 3, from 8 am – 1 pm. The Meadows is full of holiday events and activities; as I said, we celebrate in style. Check out the Meadows Facebook page for updates and pictures from all things holiday this season.