Parent-Child Painting Class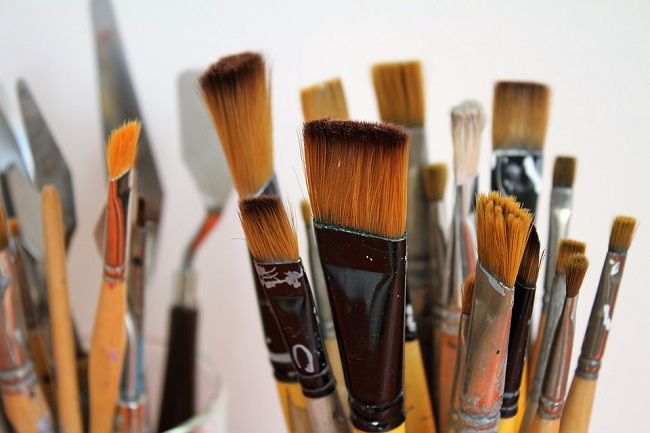 Kickoff Summer With Creativity!
Before the summer vacations get out of hand, take a few hours to express your creativity. Have you found the perfect Father's Day gift yet? The Meadows and The Grange have the perfect opportunity to take care of dad while slowing down and spending a little one-on-one time with your kids in a Parent-Child Painting class at The Grange.
Bond Over Creativity
This parent-child painting class gives you and your child, age seven or older, the incredible opportunity to share creative ideas while painting on canvas. You and your child will experience and learn the art of Russian artist, Wassily Kandinsky. His abstract paintings express emotions rather than painting an object to look real. You'll get all the tools you need along with step-by-step instruction. In addition to spending time with your child, you'll get to take home your painting. You can gift it to dad or hang it on the wall as a lasting keepsake.
Mark Your Calendar
I know the summer calendar fills up fast. This class will be held on Saturday, June, 9 from 9:30 am-11:30 am at The Grange. Spots are filling quickly so register by Saturday, June 2 you can register online or by calling The Grange at 303-814-2358. The cost per person is $27 for Meadows Residents and $32 for Non-Residents. Kids must be 7 and older.
Spend Time Together
This parent-child painting class is meant for you and your child to share some quality time together. You can sit with them, help them and work together through the painting.
Take some time and join the Parent-Child Paint class. Learn more here.