Water Conservation Tips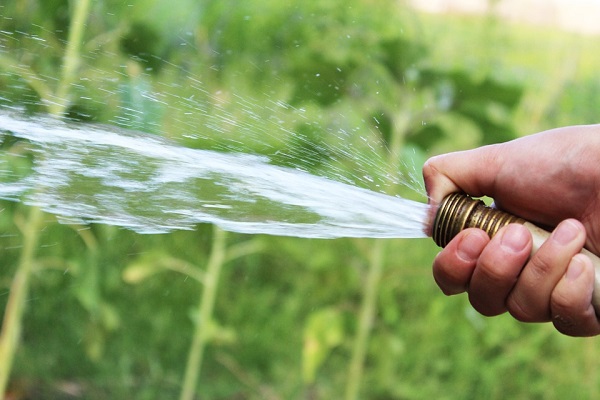 Conserve Water and Save Money
With the recent lucky storm here and there had me thinking about my watering and how I can save water and money this summer. Last Winter was as dry as I think I've seen since I've lived here and I know temps are only doing to go up from here. You can read a few water conservation tips in the latest edition of Meadows Living. I'd thought I'd pass a few more from the town of Castle Rock to help you conserve water and save.
Water Conservation Tips That Can Saves Millions of Gallons
In addition to sticking to their regular watering schedules and restrictions, residents are asked to cut back watering by 20 percent. That's just two minutes per watering cycle. Don't forget with watering restrictions you're only allowed to water before 8 am and after 8 pm on your assigned watering day. If you're worried about getting a violation for having a distressed yard, don't worry. The town has asked HOAs to give a little leniency when it comes to writing violations. Read more about the restrictions here.
Irrigation Tips
Just because you have to conserve water, doesn't mean you have to give up your nice looking yard. Here a few water conservation tips to help you conserve and have a good-looking yard.
Adjust Your Sprinklers Frequently
Don't turn your sprinklers on and then forget about them until the fall. Foot traffic, lawnmowers, and other events can cause your heads to adjust. You may have everything set at spring start-up, but you could be watering your sidewalk now. Check in on your system throughout the summer.
Cycle and Soak
Water more deeply and less often. This method allows water to sink into the roots of your grass. This method takes the total time a station should run and breaks it up into several cycles so that the water can break the surface of the dirt. The second cycle will get water to the roots of your grass. It saves water and is better for your grass. Learn more about this method of watering here.
Install Rain Sensors
Smart controllers and rain sensors help you save water by automatically shutting off your sprinklers if it rains. Some controllers will adjust sprinkler run times based on the amount of rain you get.
With a hot summer ahead of us, it's important to start saving water now. Use these water conservation tips that will help you save water and money. Get more valuable tips and sign up for one of the town's Free Water Wiser Workshops here.