Plan For Fall Break! Register Your Kids for The Science Emporium
Fall break is coming up! Do you have plans? If you're staying in town and want to get your kids involved with a fun camp over break, The Taft House has you covered. Keep your kids' brains going at The Mad Science, Science Emporium. A special week of STEM excitement for your kids. 
Explore STEM With Experts 
Throughout the week, Mad Science experts will explore five different areas of science and engineering concepts with your kids. Your kids will learn about secret codes, how cameras work, how to create potions with the science of chemistry, and much more. It promises to be a week that will open your child's mind and imagination through science and technology. Perfect for fall break.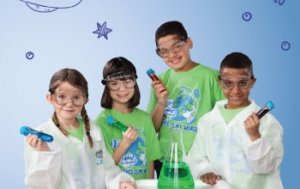 Benefits of STEM Education
Science, Technology, Engineering, and Math is an excellent way for your child to expand their mind. It encourages curiosity and creativity. STEM will also improve their ability to work with a team, their communication skills, cognitive thinking, and a whole lot more.
Get a Lab Coat and Register 
Mad Science is for kids between the ages of 6 -11. This unique camp will be from Monday, October 18 through Friday, October 22, from 9:00 am – 12:00 pm at The Taft House in The Meadows. The cost is $160 for Meadows Residents and $170 for non-residents. Register your child by Tuesday, October 12. 
Want to keep your kids busy over fall break, register for this fun camp. Let your kids become scientists with Mad Science at the Science Emporium. Learn more and register by calling The Grange at 303 – 814 -2358.