Prairie Hawk Improvement Project
Castle Rock Development Company is pleased to announce that the roadwork on Prairie Hawk is complete! Sidewalk and streetlight installation will be complete in the next six weeks (weather permitting).
No further detours are expected, however, to maintain safety during installation, drivers should expect lane shifting and closures while streetlights and sidewalks are completed.
The entire project will conclude this spring when landscaping is installed and an extended sidewalk project connects with Redhawk.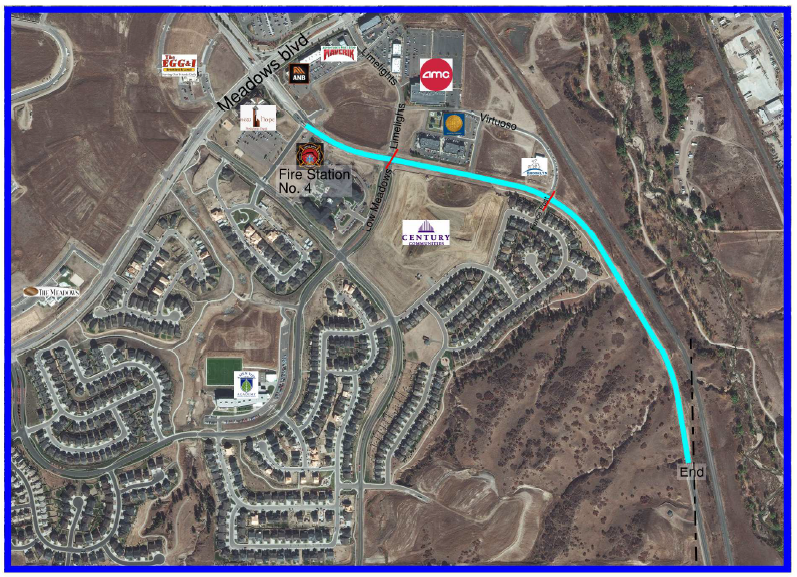 Phase One
This phase will detour northbound traffic at Virtuoso/Fencepost to Limelight/Low Meadow.  Southbound traffic will be active, but slowed as a Construction Zone while the northbound lanes are widened.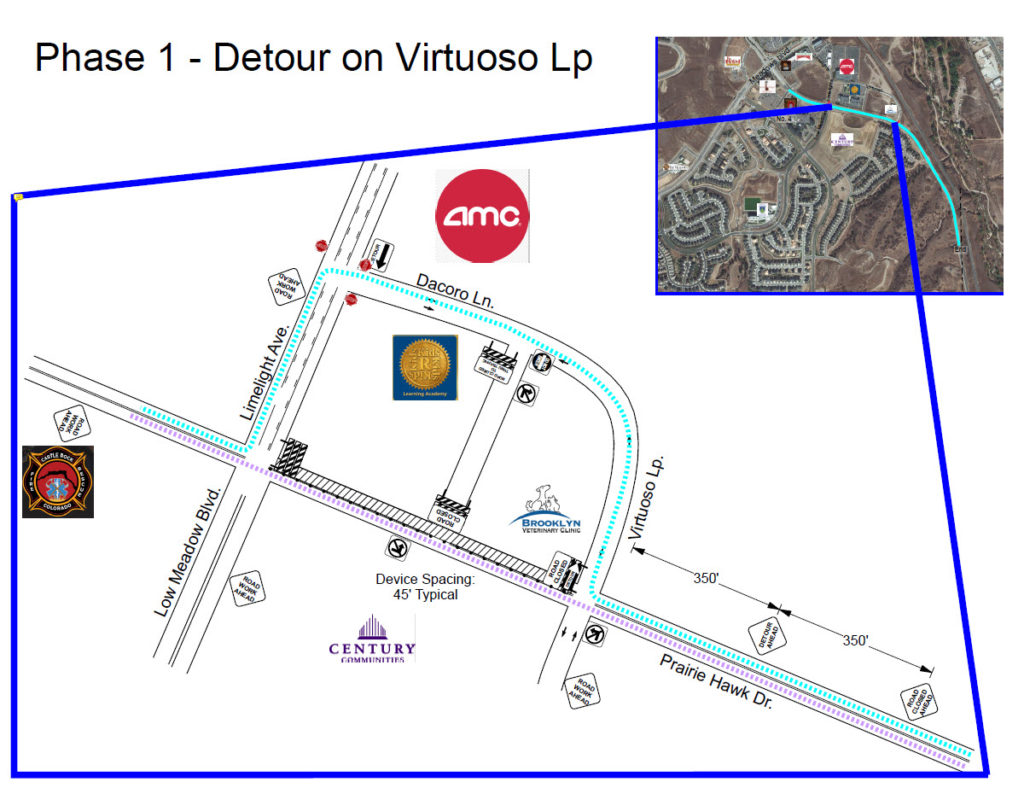 Prairie Hawk Traffic Update-
-Northbound and Southbound lanes between New Hope and Low Meadow/Limelight will be closed beginning 8/1 for approximately 3 weeks. Detours will be in place; Southbound at New Hope to Red Hawk and Northbound at Limelight to Meadows.
-Prairie Hawk between Low Meadow/Limelight and Fencepost will continue to experience lane shifts.
Please contact Malcolm Mulroney at 303-394-5500 with questions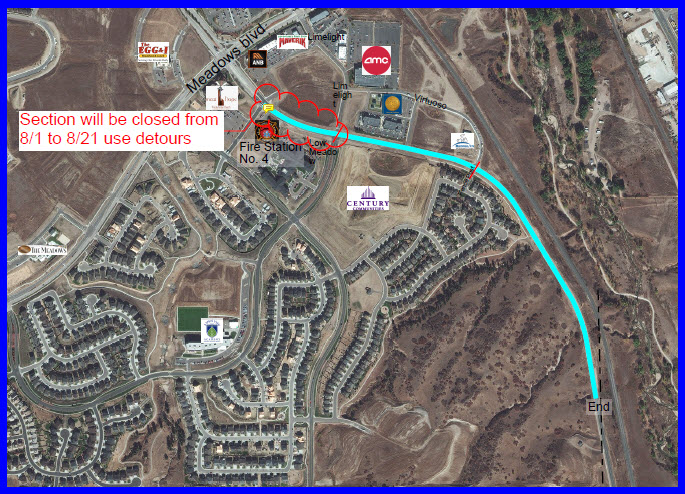 Castle Rock Development Company
303-394-5500