Sweeten up Your Friday Night with Cupcakes and Cocktails in The Meadows
The Meadows always has fun classes and events for all ages at The Grange and Taft House. However, when exploring meadowslink.com, I came across a class that immediately grabbed my interest. Cupcakes and Cocktails. It sounds like a fun Friday night.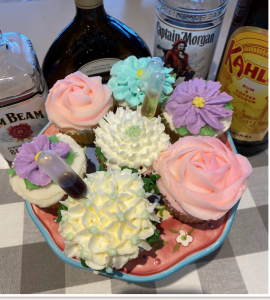 Cupcakes and Cocktails is your opportunity to explore your baking skills, have a few drinks, and unwind from a busy week with neighbors at The Grange. 
Friday Night with Friends
Get your friends and neighbors and spend a few hours making boozy cupcakes. This class will be a fun, laidback baking class where you'll learn how to bake, decorate and infuse your cupcakes with select alcohol. Don't worry if you want to hold off on the booze; non-alcoholic cupcakes are available. At the end of the evening, you'll be able to enjoy your cupcake and even take a variety home for you to share. The instructor will supply light snacks, cupcakes, and alcohol infusers for you to use. Bring your favorite beverage as this class is BYOB, and enjoy a fun, creative night out. 
Don't Miss this Fun Night
When you mix cupcakes and alcohol, you know the class will fill up fast, so hurry and register by March 4. You can go online or call The Grange at 303-814-2358. 
Don't miss Cupcakes and Cocktails! Friday, March 11, from 6:30 pm-8:30 at The Grange. Cupcakes are fun for all ages, but when you throw in a spirit or two, the class is 21 plus, so leave the kids at home. It promises to be another fun evening in The Meadows. Get more info and register here.