Join The Taiko Society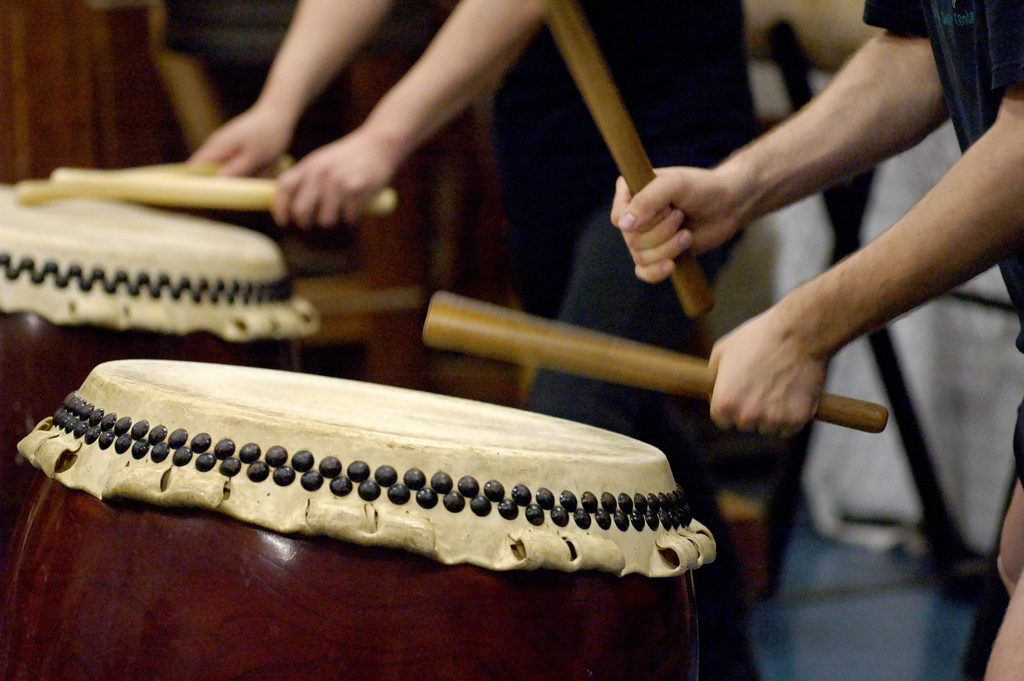 Bang on The Drum and Get a Workout
A workout combined with creating music — how could you go wrong? The Meadows is proud to introduce the fascinating world of Taiko. It's your chance to learn to play and perform in this unique percussion ensemble.
Everyone's Welcome
It doesn't matter if you have a musical experience or not. Rather than learning to read traditional sheet music, Taiko introduces you to the language of Kuchishoga that phoneticizes each drum stroke. Everyone begins on the same level. You'll be able to learn and progress as a group.
The Workout
Each class begins with a combination of stretching, physical and core conditioning so you can expect a solid workout along with a fun musical education.
Taiko Class Details
Classes are Sundays in February beginning on February 5th from 4 – 5 pm at The Taft House. Registration is $85 for Meadows residents and $90 for Non-residents. The class is open to everyone 16 and older. You have to hurry because registration ends January 29.
Join The Taiko Society and learn a new way to challenge yourself physically and mentally through drumming. Learn more about this unique program here.