Introducing The Taft House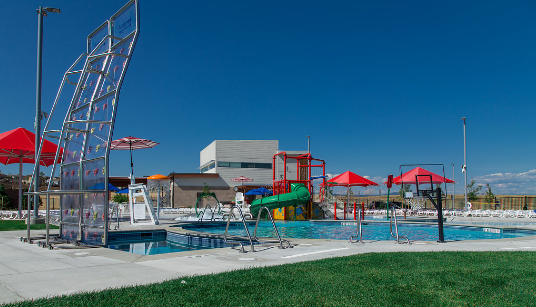 You may have heard about the new amenity coming to The Meadows and see it coming to life on Meadows Boulevard. However, until now it's just been called "the new amenity" – that's not a name for something this exciting. The latest issue of Meadows Living introduces us to "The Taft House", the new pool and facility we can all enjoy this summer.
It's a Presidential Amenity
No, it really is. The Taft House is named after William Howard Taft the 27th President of the United States. Why Taft? President Taft played a critical role in the history of Castle Rock – and specifically – The Meadows. President Taft was the one who confirmed the sale of this land to George H. Stewart and on which The Taft House will reside. You'll notice the Stewart name prominent in the neighborhood being built around The Taft House, appropriately named Stewart Park.
What's Included at The Taft House?
The Stewarts were known for hosting barn dances, owning a general store and running a school. So it is only fitting that The Taft House be a place to gather (much like The Grange). There will be a multipurpose room available for rent, and it will host events and various classes as well. Other features will include a sand volleyball court, fire pit and concession stands. And, of course, a new pool facility. The Taft House pool will feature a bubble pit, play structure and climbing wall. It will also have a vortex pool; like that small pool at The MAC that has a current flowing, so it spins you around the pool.
The Fun Begins Late Spring
As the construction process continues The Taft House is scheduled to open late this spring! Check out Meadowslink for more information.
Address & Phone Number
Conveniently located between Elegant and Low Meadow just off of Meadows Blvd at 3570 Celestial Ave, Castle Rock, CO 80104. Phone number is 720-476-4006.