Top 10 Reasons I Love The Meadows
Unless you've been away from town or you're not on any social networks, you've probably seen and heard about the recent excitement around Time Magazine's list of The Best Places to Live in 2014. In case you didn't know, our quaint town is ranked 4th in the country! It's huge news for the community and Castle Rock. Of course those of us who live here already know that our town is wonderful. It got me thinking about The Meadows specifically, and the top reasons why I love living here.
 Aaron Colby's Top 10 favorite things about The Meadows:
1.) Amenities & The Grange – You can't beat the pools and The Grange. Much of my summer is spent playing with my kids at the pool.  Add in the parks (I mentioned earlier, I know) it's perfect. There's always a fun group activity at The Grange for both kids and adults.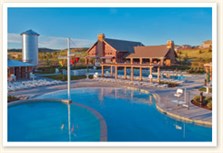 2.) Trails & Open Space – I'm a mountain guy. I lived there, went to the school there (go Mountaineers), and I absolutely love the open spaces. They all offer a nice break from it all and with beautiful Mountain views. You really feel like you're in a small, isolated place away from the hustle and bustle. Plus, the miles of paved walking and running trail allow me to just step outside for exercise.
3.) Schools – My kids go to school here in The Meadows. They love it (for as much as kids can love school). They have made great friends, have had wonderful teachers and (so far) prefer their schools to the thought of home schooling with me and their mom.
4.) Parks – Parks are conveniently placed throughout the community. In addition to the major parks (Butterfield, Paintbrush and Bison) there are smaller parks within each community. In our case, a small park is just a simple walk down the street or the kids can ride their scooters and are playing in minutes.
5.) Events – There's always something happening; from various festivals in the summer, to Music in The Meadows, to major celebrations like 4th of July, Eggstravaganza and Pumpkin Fest. It seems that there's always a fun event planned.
6.) Proximity to Everything – Castle Rock is just a few minutes from everything. Park Meadows, Downtown Denver and Colorado Springs are all just an easy drive on I-25. And the Mountains are just a quick trip west. Once the North Meadows Extension is done, it's going to be even easier to get to I-25 and Highway 85.
7.) Hospital – I have 3 boys, having a hospital literally minutes away is nice. We've become pretty familiar with ER and our new Doctor's office on the hospital campus making for quick appointments when necessary.
8.) Small Town Charm – I grew up in a small town, my wife and I met in a small town. There's a great sense of community and pride among neighbors in The Meadows. Then when you drive through downtown Castle Rock, it's the perfect blend of modern and a historic small town.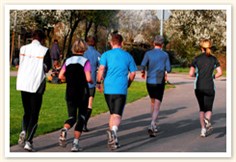 9.) Safety – We feel safe in our community and with kids, that's huge!
10.) Well Kept – I moved here two years ago from a city about 50 minutes south of here. You know, the other dot on the map of I-25. In my old neighborhood, I was paying HOA dues, but I didn't have a clue to what they were used for. The streets and sidewalks were a mess; medians were un-kept. Don't get me wrong, it was a nice neighborhood, but they just didn't take care of it. Conversely, pick any day around The Meadows and you'll see a landscaping crew taking care of the neighborhood, common areas and medians.
 There you have it, my very own Top 10 reasons why I love living here in The Meadows. What's your Top 10? Let us know on The Meadows Facebook page.