Top Activities for Kids to do at Home
The Meadows at Home: Sites to Keep Your Kids Busy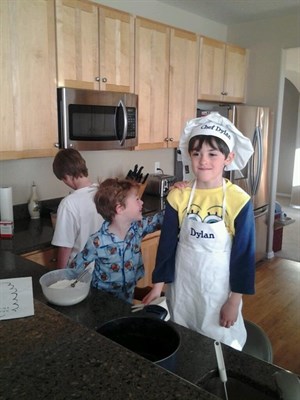 How are you doing, Meadows neighbors? I hope you're safe and well at home during this crazy time. Now that school is in session (at home), we're learning how to balance everything while trying to get work done. We've enjoyed playing cards, watching movies, and getting out for fresh air. However, with a statewide stay-at-home order in place, we're getting creative in finding things for our kids to do. After some research, I found a few websites I thought I'd share to help you keep your kids busy.
Screen-Free Activities
From having family picnics in the backyard or indoor camping to creating puppets and indoor mini-golf courses, click here for fun ideas that don't include a screen.
Educational Shows
Working from home, while home-schooling is tough. Seriously, shout out to all of you regular homeschoolers. For us, newbies, if you need an hour or two to get some work done, there are plenty of educational shows on Netflix. Check out this list of
Send Your Kids on a Virtual Field Trip
If you really want to get out of the house without actually leaving, send your kids on a virtual field trip. Click here for a world tour of virtual trips. Your kids can explore everywhere from Alaska to Africa. 
STEM Idea
If you want your kids to tap into their science and engineering side, here are a few sites to check out:
Lego lovers will love this; have your kids take a 30-Day Lego Challenge.
If you have a "coder" they can take a deep dive into Computer Science here. 
If your kids want a break, but you still want to slip a side of education. Check out this list of games for all ages. 
Harry Potter Fans
Whether your child is a Gryffindor, Hufflepuff, Ravenclaw, or Slytherin, they'll love exploring Harry Potter: History of Magic.
As we all get creative with the way we spend our time these days, I hope that these sites help you keep your kids entertained. Stay safe, stay home. We'd love to see what your at-home fun looks like, Share your pics on The Meadows Facebook page.