5 Backyard Landscaping Tips That Sell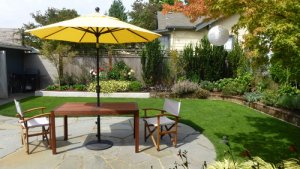 Do your spring and summer plans include a move? Now's the time to prepare your home to sell. You know your curb appeal is crucial when making a good first impression. However, your backyard is just as important. Buyers looking in The Meadows look for great backyards. Think about it, how awesome is it to spend a relaxing evening in your backyard? Here are five backyard landscaping tips to help you get top dollar for your home. 
Declutter Your Yard 
Just like the interior of your home, it's good to declutter your backyard. Trim your shrubs and trees. Remove any unwanted landscape. Pick up any toys that are lying around the yard. The bigger your yard looks, the more appealing it will be. 
A Lush Lawn 
If you have a lawn, you'll want to ensure it's in top form when showing your home. Start early this spring and seed or add new sod to your yard so your grass looks nice and full. 
Tighten Up Your Fence Line
There are several different types of fences here in The Meadows. Before you put your home on the market, the fence around it should look like it was built yesterday. Add a fresh coat of paint or stain and make any necessary repairs. 
Invest In Your Deck or Patio 
There's nothing better than enjoying the warm summer evenings with friends or family on your deck or patio. Investing in your deck or patio to add an outdoor kitchen, lights, or speakers will go a long way with your future buyers. 
Add a Pop of Color
When showing your home, add pops of color to your backyard. For example, add planter pots or boxes with flowers for a touch of eye-catching color. 
If you have plans to sell your home this spring or summer, start preparing now. Make your home stand out by making these updates to your backyard. If you're considering moving within The Meadows, check out the latest new home additions to the community.