PumpkinFest 2022 at The Grange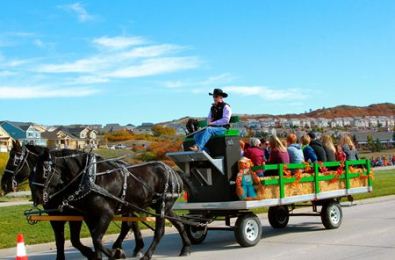 A Celebration of Fall
We're almost officially into fall. As the leaves change and we all sip our pumpkin spice lattes and enjoy our pumpkin beers, we all look forward to the one event that officially kicks off fall here in The Meadows. Pumpkinfest is a fall classic here. Neighbors enjoy coming together to celebrate the season while the kids show off their costumes. This year's special event is back at The Grange and will happen on Saturday, October 15, from 1 – 4 pm.
The Neighborhood Tradition Continues
Take an afternoon and enjoy the beautiful fall weather during PumpkinFest just behind The Grange in the Meadows. It's one of the area's best fall festivals. Take the family and enjoy music, arts and crafts, games, rides for the kids, trick-or-treating, and concessions.
Enjoy The Rides
Let your kids jump in and have fun on rides throughout the afternoon. To ride, you must fill out a waiver which you can either do the day of the event or at The Grange during the week of October 10 – 14. Learn more about the waivers here.
Join the Costume Parade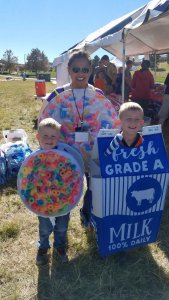 It's not quite Halloween, but get your kids ready by dressing them up in their costumes so they can practice their trick-or-treating skills. Then, they can join the costume parade at 1:15. It's probably the cutest event this fall. Plus, your kids can collect candy from sponsor booths along the parade route.
Get a Free Pumpkin
One of the most popular features of Pumpkinfest is the giant pumpkin patch. Each household can wander and pick its perfect pumpkin for free! Then, you can grab additional pumpkins for $5/each (cash only).
There's nothing like a great fall festival, and Pumpkinfest is among the best here in The Meadows. Mark your calendar for an afternoon of family fun. Join the community at The Grange, Saturday, October 15, from 1-4 pm. Get all of the information about Pumpkinfest here.