Food Truck Frenzy 2021 at The Grange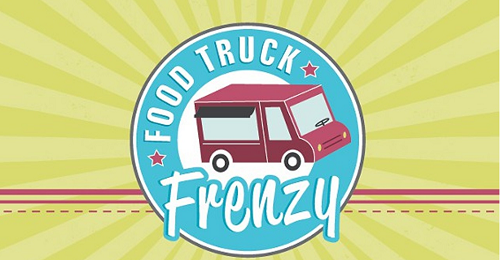 Bring Your Appetite and Head to Food Truck Frenzy at The Grange

If you've lived in the neighborhood for a while, you're well aware of the wide variety of Food Trucks that travel throughout the town.  They're like traveling restaurants featuring international and five-star cuisine. There's nothing better than enjoying a drink outside of one of the breweries and a great meal from one of the trucks.
If you're into the food truck scene or if you just want to experience tasting the goodness that comes from the four-wheel kitchens and their amazing cooks, you're not gonna want to miss The Food Truck Frenzy at The Grange Friday, October 1 from 5 pm – 8 pm in The Meadows at Historic Castle Rock CO.
Dinner & Entertainment

At Food Truck Frenzy, not only will you get to enjoy the excellent cuisine from the participating food trucks, there will be live music from the 6202 Band to entertain you. 
Pack your appetite and folding chairs to unwind after a long week at the Food Truck Frenzy in the parking lot at The Grange for a few hours of great music, fun for the kids and a variety of great dishes from some of the area's finest food trucks.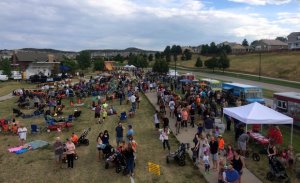 This year's event will take place in The Grange parking lot, you'll have to park at The Church of Jesus Christ of Latter-Day Saints parking lot. You can walk to The Grange or take the Free Castle Rock Trolley. 
It's going to be a great way to spend a Friday evening! Don't miss the Food Truck Frenzy at The Grange, Friday, October 1 from 5 pm – 8 pm.
Check meadowslink.com or the Meadows Facebook page for event updates.  
If you have a food truck and would like to participate in The Food Truck Frenzy, email Taylor Brown at tbrown@meadowslink.com.