Interview Skills Workshop and The Douglas County Job Fair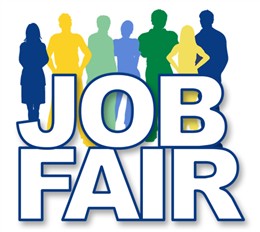 Are you struggling with your job hunt? Not getting through the 'Gatekeeper'? Take advantage of the Douglas County Job Fair on February 4, from 10 am – 2 pm. It's an opportunity to get face-to-face with many employers, in one place, at The Douglas County Fairgrounds. The best part, it's free! The Castle Rock Chamber is hosting this fantastic event.
Attend the Interview Skills Workshop Before the Douglas County Job Fair
Before the Job Fair, it might be nice to brush up on your interview skills or fine tune your resume, to make sure that you're making the best impression. Visit The Douglas County Events Center on Monday, Feb. 1 from 10 am – noon for a complimentary interview skills workshop event.
The interview skills workshop will cover topics like:
Interviewing
Resume Prep
How to work a room
Understanding the Application Process
After you've attended the interview skills workshop, get to the Douglas County Job Fair on Thursday, February 6 at 10 am to find your new job. Don't worry about not finding the right job, there will be a variety of businesses for you to impress.
Castle Rock is a great community to live in and it's great to work here as well. Take advantage of an excellent opportunity to work with one of our local businesses. If you live in The Meadows, you won't have to fight I-25 traffic — that alone is a perk! If you've been trying to find a new job in Douglas County, check out the Douglas County Job Fair. Learn more about the fair and the businesses attending here