Yoga Classes In The Meadows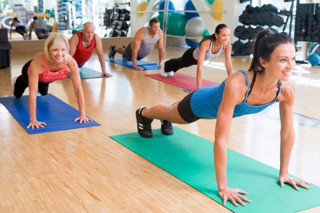 Are you finally ready to tackle your health and fitness New Year's Resolution? Living here, it's easy to get some exercise. The Meadows is a very "active" community. We have easy access to miles of trails for walking, running and biking. Also, we have a quick drive to either the M.A.C. (at Phillip S Miller Park) or the Castle Rock Rec Center, but what if getting a workout in got even easier and you could do it indoors closer to home? Thanks to the Taft House and The Grange, The Meadows just got a little more active.
Take advantage of beginner yoga classes this spring at the Taft House.
Tuesday Morning Beginner Yoga Classes
If you want to try to incorporate something new into your fitness routine, Yoga is one of the best forms of exercise you can get. It will help to improve your flexibility, coordination, range of motion, and endurance. If this sounds like something you want to try, you can get it right here in The Meadows at The Taft House.
This beginner class will teach you some of the most fundamental yoga poses. This class will break down each pose at a slow pace so that you can fully understand and get the most from each pose as a beginner. You'll learn how to properly perform the pose so that you're aligned properly and won't get injured.
Details:
Dates: Tuesdays
April: 5, 12, 19, 26
May: 3, 10, 17, 24, no class on 5/31
Time: 9:00 – 10:00 a.m.

The cost is $60 for Meadows Residence/$65 for Non-Residents per monthly session. 
Registration Deadline: One week before the start of each month
Special Note: You must pre-register for the entire month-long class. Please bring your own yoga mat.

What are you waiting for? Start the new year with better coordination and more flexibility. Get in shape this spring with beginners yoga classes at the Taft House in The Meadows. Learn more and register online at meadowslink.com or call The Grange at 303-814-2358.