Flick N' Float at The Taft House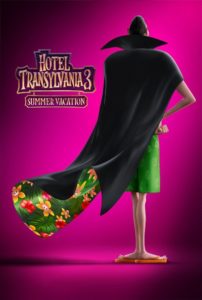 For many in The Meadows, school begins on Wednesday, August 7. Now, I know that we don't really want to be thinking about that just yet, but The Meadows has a great way to celebrate the end of summer. Relax and celebrate with a movie night at The Taft House. It's not your average movie night – it's a Flick N' Float!
Relax and Watch Hotel Transylvania 3 Friday, August 2
Grab your family and friends and head to The Taft House for a fun movie night! Watch Hotel Transylvania 3 while soaking in the Taft House pool. If you haven't had the chance to watch the third movie in this fun series featuring Adam Sandler, it's your chance to laugh at Dracula and his friends' shenanigans.
It will be a fun, unique way to take in a flick.
The movie is $5 and is open to everyone with a current season pool pass. Pass holders are welcome to bring guests as this event is not open to the public. Showtime is around 8:30 p.m. and the pool doors will open at 8 p.m.
Flick N' Float Space is Limited So Pre-Register
Due to limited pool space, you must pre-register by Friday, July 26. Spots will be filled on a first come, first served basis! The pool will supply pool noodles to float on so leave your personal noodles and rafts at home. Plus, you can enjoy food and drinks from The Taft House Concession stands.
Celebrate the end of summer with a Flick N' Float Friday, August 2 at The Taft House. Register by July 26 by calling the Grange at 303-814-2358.