Fun Day Trips in Castle Rock CO
Looking for a day trip to take from Castle Rock? Fortunately we have such great access to fun-filled destinations, almost in our own backyard. As a mom, I look for places to take the family that offer a day filled with fun and adventure that offer us a chance to see the beautiful state we live in and a chance to engage in some family fun.
The three destinations I have chosen are a quick drive from Castle Rock (2 hours or less) and if you leave early enough allow enough time to explore and enjoy before venturing home at night.
Elitch Gardens
Elitch is a classic amusement park located in the heart of Denver. It is about a 45 minute drive from Castle Rock and offers enough entertainment for a whole day of fun. I really like the kid's area at Elitch. It offers plenty of rides that allow my kids (ages 3 & 6) to enjoy a day of thrilling rides and satisfies my older daughter too (18). In addition to the theme park amenities, they also offer a large water park. Allowing you to cool off after spending time at the regular rides.
If you plan to travel to Elitch Gardens more than once in a season, look into the season pass options. They pay for themselves after 2 visits and if you buy them during promotion periods, you get coupons for guest passes and free parking for the season. As it says at Elitch Gardens "Not to see Elitch's is not to see Denver".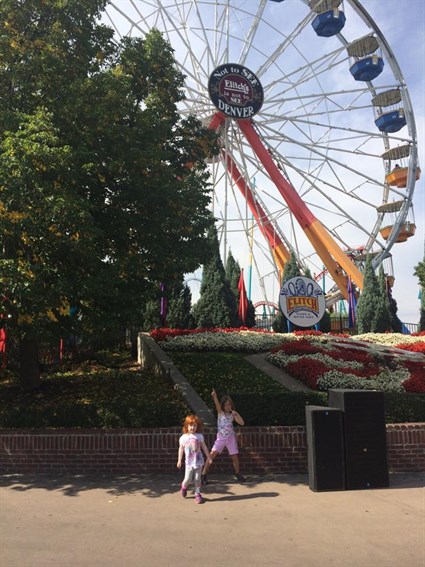 Royal Gorge Bridge
The Royal Gorge Bridge was devastated by wildfires 2 years ago and had to shut down to repair the damage caused to the structures and attractions. It reopens this year with new attractions and of course the infamous Royal Gorge Bridge. The attractions include a zip line tour, an aerial tram and a roller coaster. I personally have not visited since the tragedy, but did visit prior and held a season pass to the facility. Families old and young can find an adventure here whether it's crossing the bridge, or riding the tram down into the valley below. It's a great outdoor adventure offering great scenery, a peaceful setting and some gold old fashioned fun. The drive to the Royal Gorge in Canon City, CO is just about 2 hours of scenic travel south of Castle Rock. Plan a picnic lunch to enjoy, or enjoy some of the dining options available while you're there.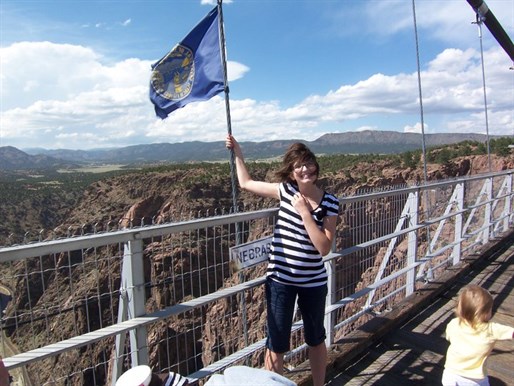 Estes Park
And lastly Estes Park, another 2 hour destination from Castle Rock, but offering a lot of activities for the family to enjoy. Estes Park is a small town nestled in the heart of Rocky Mountain National Park. So you can not only stop and enjoy the local shops and dining in Estes Park on your day trip, but also enjoy some of the beauty of what Colorado is known for. Estes Park was always a vacation destination for our family before moving to Colorado 5.5 years ago. We would spend 3-5 days in the mountains enjoying scenery, cool breezes and an occasional rain shower. Picnics in the Rocky Mountain National Park were always a favorite and now we have the luxury of enjoying them on a day trip, rather than driving a whole day to arrive at our destination. In the park there are a lot of nature trails that allow you to get out, spot some animals potentially and see mountain waterfalls and streams close up. Camping is allowed in the park as well as hiking.