Get Crafty This Spring at The Grange
As we move to March, we all can't help but think about the arrival of spring. Now, I know it can be hit or miss around here, but you can't help but get excited about the change of the season. Do you change your decor with the season? If so, why not create your own spring wreath? The Grange has an opportunity for you to add a new accent to freshen up your look and meet new people. Register to create your Sass'n Around Door Decor spring wreath.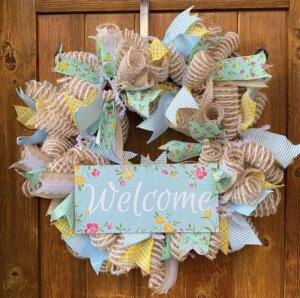 Wake Up Your Craft Skills 
If you're looking to give your crafty skills a challenge and want to meet others in-person at The Grange, register for this unique class. The class will be on Saturday, March 6 from 1-3 pm. You have to hurry and register by Saturday, February 27. Due to COVID-19, only ten people will be allowed to join. Registration is $70 for Meadows Residence and $75 for those who don't live in The Meadows. Call The Grange to get your name on the list. 
Don't worry about materials; they will all be included and ordered for you. You can choose from four unique wreath packages to create. They're all guaranteed to add a creative, fresh look to your home this spring.
Register for this fun event today. Preview the wreaths and learn more. Call The Grange to register at 303-814-2358.