Is Your Home Ready for School? Five Tips to Get Your Home Organized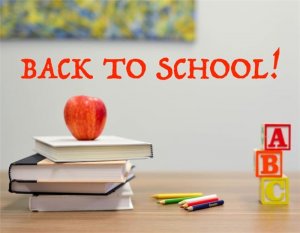 It's hard to believe that we've come to this time of the summer, where the Express Check-in emails come in, the back-to-school shopping sales are in full speed, and the supply checklists will be hitting inboxes. Yep, it's the back-to-school season in The Meadows. Is your home ready? Here are a few ways to help get your home from summer fun to back-to-school ready. 
Organize Your Kids' Closet 
Decluttering helps everyone feel a little less stressed. Help your kids clean their closets so that their school clothes are organized to start the year. Get them involved by helping decide what they'll wear and what can be donated. Of course, back-to-school styles take top priority. This will help with the "I don't know what to wear" or "are those clothes clean?" conversations. 
Create a Kids "Home Office" Space 
If you're still working from home, your kids probably wish they had an office or workspace just like you. Try finding a designated space for your kids to do their homework. It'll be their "office." 
Organize a School Zone 
If you have a laundry room or space in your entryway or mudroom, create an organized area with shelves and hooks so that your kids can put their shoes, backpacks, jackets, and anything else they need in the morning to run out the door. Keeping everything in one spot saves time and stress. 
Have a Family Command Station
Choose a central area in your home, like a kitchen corner, to create a family command center. Have a calendar, sticky notes, and message center, so everyone knows where everyone needs to be. 
Create a Pantry Snack Zone 
Kitchen pantries can get a little unorganized throughout the summer. Take a day to organize and create space for lunch and after-school snacks. Having it managed will help for those morning rushes. Let's face it; they happen frequently.
Back-to-school season is always a little stressful. But, if your home's ready, it may be easier on your kids and you. Check out more about these tips and others here. I hope that you have a successful first few weeks.