Send a Snapshot of Summer and Win!
I'm not sure about you, but it was a crazy busy summer for me and my family. We enjoyed camping, family barbecues, plenty of golf and loads of fun right here in The Meadows. With school in its third week, I've come to the realization, fall is fast approaching.
Before I dust off my jacket and start drooling over my skis, I want to take a moment to look back on all of the fun we had. And the neighborhood does too. If you haven't seen it on Facebook, there's a photo contest happening now for Meadows residents.
Simply find your favorite snapshot of your summer fun in The Meadows and you could win. I know you have a ton of them.
The Meadows photo contest details: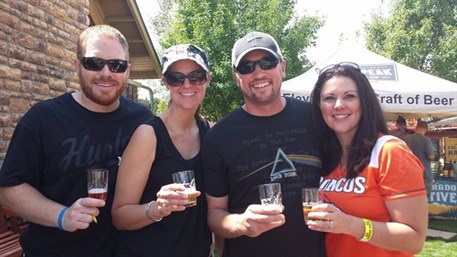 From now until August 30th, submit your favorite photo of summer in The Meadows. Now, I am sure that you have a lot of incredible photos from your busy summer travels, but this picture has to be your best photo from The Meadows.
You can either submit your photo here or post it on The Meadows Facebook, Instagram or Twitter pages using #meadowssummer. Voting takes place from 8/31 – 9/6.
This isn't just for fun; there are prizes involved. Red Hawk Dentistry is providing $75 and a custom teeth whitening (a $300 value) for first place. Second place will get $75 cash and the prize for third place is $50 cash.
What's your favorite snapshot of your summer in The Meadows?
From pool fun to Music in The Meadows and WineFest; if you live in The Meadows, you certainly have had plenty of options for great pics, and now you can share them and win.
Hurry! You've only got this week. I cannot wait to see all of the fun pics of your #meadowssummer.
Thanks to Red Hawk Dentistry for sponsoring this contest.