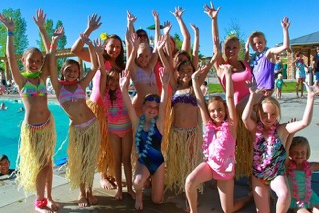 Dive In and Party! Don't Miss the Pool Bash at The Grange!
Schools out for summer! No matter how old that song is, every kid knows it. Alice Cooper would be so proud to hear my 6-year-old rock out to the classic. With your kids out of school, there's only one more step to take before summer is officially underway in The Meadows, and that's with The Grange Pool Bash.
Friday, June 8 from 10:00 AM – 7:00 PM!
Stop by The Grange and officially kick off pool season at our huge pool bash. Catch up with friends under the sun while listening to music from a live DJ.
The kids can play games and have fun with many other activities and to top it off they can snack on free ice cream.
Your kids will be out of school for three days. It's time to get them together with their friends again. Why not do it while kicking off the summer pool season?
The event is completely free but is only open to MNC residents and MCA residents who have purchased a pool pass.
Don't miss the The Grange Pool Bash Friday, June 8th from 10:00 AM – 7:00 PM.