Meet The New Dentist in Castle Rock, CO: Dr. Al Ochoa of Red Hawk Dentistry
As The Meadows master planned community continues to grow, we're starting to get more businesses in our community. I've had the pleasure of meeting a few of those business owners. This week I spoke with Dr. Al Ochoa of Red Hawk Dentistry, the latest dentist in Castle Rock, CO to open in the new Town Center.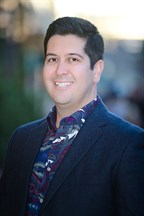 Meet Dr. Al Ochoa
Dr. Al Ochoa is a dentist in Castle Rock, CO that has been providing oral health care to patients for eight years. After graduating from Loma Linda University School of Dentistry, he worked in Southern California where he provided dental care on Indian Reservations. Two years ago he moved from California to Castle Rock, Colorado and isn't looking back. He loves Castle Rock, and he and his new bride are excited to start their future here.
Comfortable Experience
Let's face it; going to the dentist in Castle Rock, CO isn't the most exciting thing in the world. Dr. Ochoa gets it, and he stresses that your comfort is one of the most important pieces of his business. He makes sure that every patient understands the entire process. He will take his time and explain every step of each procedure. He wants Red Hawk Dentistry to be a fun place for families to achieve good oral health.
Dr. Ochoa Can Take Care of it All
Dr. Ochoa is licensed and certified to handle any type of dental work. From basic cleanings to emergency tooth extractions, to cosmetics, Red Hawk Dentistry can be your one stop for all of your dental needs. They take most major dental insurances, so the odds are you will not have to worry about coverage.
State-of-the-Art Office
Red Hawk Dentistry just opened in January. It is a complete state-of-the-art dentist office with the latest equipment. They are proud to be a paperless office, even giving digital X-rays.
Stop by Red Hawk Dentistry and meet the new dentist in Castle Rock, CO,  Dr. Ochoa and his staff, on the second floor of The New Town Center. Visit them online at www.redhawkdentist.com.