3 Ways to Stay Healthy and Fit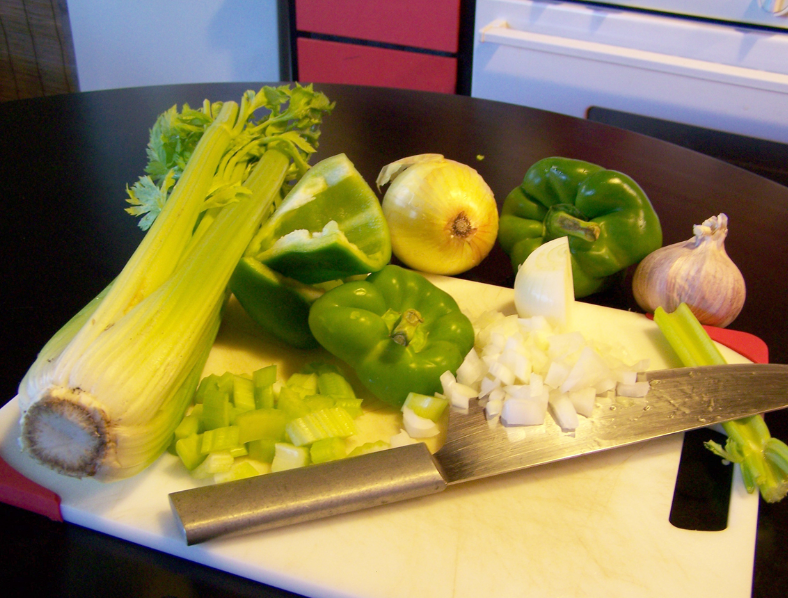 It's tough to find ways to stay healthy and fit when we're all so busy. Just this past weekend, we had the Colorado ArtFest at Castle Rock, downtown Castle Rock movie, the Pooch Plunge at Butterfield Pool, the Area 13.1 Half Marathon and 5K, and of course, the Broncos home opener!  That's a lot of activities for one weekend – did I mention my son's flag football game, my husband's birthday, the neighborhood bar-b-q?
So how does our family do all of this and yet find ways to stay healthy and fit? It's not easy!  Many of us struggle with it and end up keeping a ton of processed food in our homes and driving through fast food restaurants on the go.
1. Cook in Bulk
Look, I get it – I'm busy too!  I have work, family, responsibilities – and it's not always easy to have healthy food readily available at home, or a nutritious dinner on the table, or finding time to exercise.  That's why we have to get creative!  We have to plan!  We have to schedule!  We have to have structure!  We need to find ways to stay healthy and fit, share those ideas, and create shortcuts!  Take dinner for example – it's hard enough to get a healthy dinner planned and cooked let alone get everyone to the table at the same time! So we found that one of the ways to stay healthy and fit was to cook health lunches and dinner bulk. It takes almost exactly the same time to make a recipe for four, as it does to double or triple that recipe so it makes 8 or 12 servings!  Making extra of each healthy meal saves a ton of time later on in the week!  And, as I always have to remind my husband, dinner from last night can be breakfast the next day, lunch the day after that, and then dinner again 2 or 3 days later!
2. Coooking Shortcuts: Waffle Irons Aren't just for Waffels
Many ways to stay healthy and fit have to do with being createive in the kitchen and using some cooking shortcuts in order to get healthy food prepared fast. One of my favorite cooking shortcuts is the waffle iron!  This little kitchen savior can cook more than just waffles!  One of my families favorite items to make in it is eggs!  It's quick, easy, and the eggs are easily consumed on a plate, on a sandwich, or on the run!  Just crack your egg into your waffle iron (spray with non-stick spray if needed), break the yolk with a fork, add some liquid egg whites if needed to fill space, and cook!  Presto!  Place the "waffle egg" on a sandwich, on a plate or just hold it and go!  Kids can even excel at making these healthy and tasty meals!  Our waffle iron is also how we make paninis!  Just put your favorite low sodium sandwich meat, some cheese, a little spinach and/or avocado between two pieces of bread – stick in the waffle iron – and boom!  A quick, delicious and nutritious panini!!!
3. Convenience is Key!
Another way to stay healthy and fit is to make your fruits and vegetables convenient to grab. A good practice to keep in mind after your done putting away all of your groceries is to "prep" your fruits and vegetables. What do I mean when I say 'prep'? It means to wash and chop your fruits and vegetables up into usable pieces depending on the time. After chopping, store the fruits and vegetables in tupperware in the fridge. Place some fresh lemon, sliced cucumber and fresh mint leaves in a pitcher of water and place in the fridge for drinking!  Now all your fruits and vegetables are ready to eat and you have a pitcher of yummy, healthy, infused water to drink!  Making the fruits and vegetables convenient to grab and eat is KEY!  And it takes 15-20 minutes – per week!  Prepping is even an activity that your kids can help with – let them make a fruit salad or just find fun ways to cut carrots and celery so that they are enticing and easy to grab and eat!  Now you have some time to relax for a minute with a cup of coffee, carpool the kids around to their various activities and go for a quick hike up the rock!

About Susan: I am a 16 year Castle Rock resident, mother of 2 active boys (9 & 13), wife, fitness instructor and certified nutrition coach, that loves trying to figure out how to make the best out of our crazy lives!