Castle Rock Trails: Connecting The Entire Meadows Neighborhood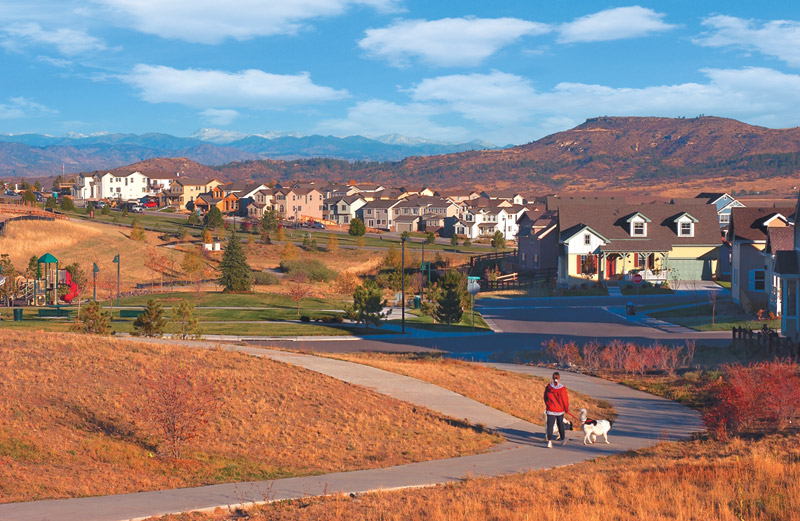 Exploring The Castle Rock Trails of The Meadows
By now you've probably realized that I love living in The Meadows. In every post I've mentioned the great schools, activities, neighbors, parks and more. However on top of my list, is the unique Castle Rock trails that wind through The Meadows master planned community . We have access to trails that literally connect the entire neighborhood; parks, schools, pools, friends, they're all reachable by trail.
Staying Active
These Castle Rock trails in The Meadows aren't specified as a running, biking or walking trails. As a resident, they're yours. It doesn't matter if you enjoy an early morning run, an evening family stroll, or if you're training for a marathon, you can enjoy the beauty of The Meadows neighborhood and the breathtaking surroundings. In fact, within in the community there are over 24 miles of trails! One of the key selling points for The Meadows is that it's a community built with the active "Colorado lifestyle" in mind. The picturesque trail system allows you to enjoy the beauty of Castle Rock while you stay active and healthy.
Safe for Everyone
As a family community, I really enjoy that the Castle Rock trails in The Meadows offers a safe way for my kids to enjoy riding their bikes, or walking to parks, the pool or even school. Yes! My oldest son attends Castle Rock Middle School and walks to school; to avoid streets he walks the trail with his friends. In the summers when we visit the pool at The Grange we simply hop on the trail and we're there in minutes. My youngest even learned to ride his bike on two wheels on the trails. As for me and my wife, I'm not going to lie and say we don't enjoy the occasional adult beverage. The trails in The Meadows offer a safe (although a bit tipsy) walk home from events at The Grange like the Wine Festival or from our friends' houses.
Mountain Biker's Paradise
For those of you who lean more on the "active" side of the "Colorado Lifestyle," Ridgeline Open Space offers more than 370 acres of native and paved trails and great views around every corner. If you're a mountain biker this is a great place for a workout with miles of Castle Rock bike trails, including single-track. It offers challenging and moderate trails for you to enjoy. Ridgeline is great place to explore nature without leaving the neighborhood.
The Castle Rock trails within The Meadows offer a great escape from the daily grind. Whether you're in training or just out to walk your dog, or you need a safe walk home after a night out, the trails offer something for everyone. They're just one of the many perks of living in The Meadows at Castle Rock.