The Nutcracker Ballet Returns To The Meadows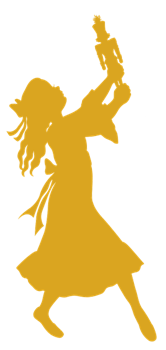 With the Holly Jolly Boutique in the books,  and the Star Lighting happening this weekend, it's safe to say that The Meadows is getting in the swing of the holidays. There's plenty of fun to be had within the neighborhood this time of year.  Personally, with so many events within our master planned community, I think it makes the holiday season even more special. The Nutcracker Ballet has been a neighborhood holiday tradition for years. This year it'll be on Sunday, December 2 from 4pm– 5pm at Castle View High School.
The sounds from this Nutcracker ballet fill the air everywhere you go this time of year, and now's your chance to catch excerpts from the holiday classic live as performed by La Roche Dance Academy. These performers will dazzle you and your family as they dance through key scenes from The Nutcracker.
It is an hour that will really put you in the holiday spirit. Tickets are just $5 for Meadows residents and $8 for non-residents.
Just call 303-814-2358 or visit Meadowslink to order your tickets for the Nutcracker Ballet at Castle View High School. After the show, don't run off because you can snap a few photos of your kids with the performers. It could be a cute pic for your Christmas card.
Let the Holiday spirit shine in The Meadows! It will be fun for the whole family. Get your tickets and learn more about this special performance here.