Castle Rock Summer Events in The Meadows & The Grange 2016
Can you believe summer is right around the corner?  If you've lived in The Meadows, you know there are plenty of summer events planned. If you are new or if you need a refresher —here's a quick preview of some Castle Rock summer events and programs that you can be looking forward to in The Meadows community this summer.
Pool Bash – June 3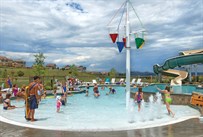 While the pools are opening Memorial Day Weekend, a Pool Bash is the perfect way to celebrate the end of school and the beginning of summer vacation.  Get to The Grange on June 3rd and join the party from 1-7 PM. Enjoy music from a live DJ, ice cream, games, activities, prizes and a whole lot more. It is going to be a blast and the perfect way to celebrate the end of the school year and summer.
Neighborhood Garage Sale – June 11
This year The Meadows Community Garage Sale is on Saturday, June 11. If you did not unload everything during your spring cleaning, or you haven't had the time to spring clean – this is your chance. Get even more traffic to your house by adding your address and a brief description of the items you're selling to the community map. The event is a nice way for everyone to get out and meet neighbors. Register your home here.
Music in The Meadows 2016
Personally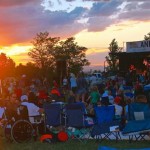 , this is one of my favorite Castle Rock summer events in the Meadows. It's a great tradition that the community has, and I've enjoyed Music in The Meadows each year I've lived here. As a music lover, I don't think there's a better way to unwind in the middle of the week. Music in The Meadows will happen on Wednesdays/Thursdays throughout the summer if Mother Nature permits. Bring dinner, a blanket, and a drink and enjoy the music on the grass of Butterfield Park. This year you can mark your calendars for June 8, June 23, July 14th, and July 27th. This year's Music in The Meadows lineup will not disappoint.
Castle Rock WineFest – July 16th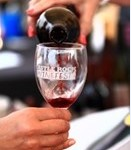 If you love local wines, this is a Castle Rock summer event that you have to check out. Circle July 16 from 2 – 6 p.m. on your calendar for The Castle Rock WineFest at The Grange! Spend the afternoon sampling wines from over two dozen Colorado Wineries, with over 180 varieties of wine. You will also enjoy great music, food, and company. WineFest is always marked on our calendar, my wife and I have someone watch the kids and then meet up with friends for an afternoon of tasting. Learn more and buy tickets here.  
If you're looking for fun this summer, The Meadows has you covered with a calendar full of fun Castle Rock summer events for the whole family. Visit meadowslink.com to learn more or download The Meadows community app.